Get Megan Leavey Tickets & Support Our Heroes
I am a BlogPaws Conference Sponsored Blogger on behalf of Merrick Pet Care®. I am being compensated to help share Merrick's commitment to the Human Animal Bond and K9s For Warriors program with my readers and fellow Influencers, Neither Merrick or BlogPaws are responsible for the content of this article.
Tomorrow, tomorrow, tomorrow!
I have been excited to see the Megan Leavey since I first learned about it several months, but after the special sneak peek we received at BlogPaws, I became beyond ecstatic.
Not going to lie – I sobbed at the preview. Major raccoon eyes. I'd recommend not wearing eye makeup when seeing this movie 😉
If you're not familiar, the Megan Leavey movie is based on a true story about a young Marine corporal (Kate Mara) and her deployment in Iraq. After a disciplinary meeting, she is assigned to clean up the K9 unit, where she imee6ts and dentifies with an aggressive dog. Leavey is given the chance to train the dog, Rex, and they complete more than 100 missions together until an IED injures them, putting their fate in jeopardy.
Watch the full trailer here:
Admit it – you got a bit emotional, didn't you?
Merrick and the Megan Leavey Movie
This June and July, there are several ways for pet parents to score tickets to the Megan Leavey movie. The quickest and easiest way is to head to your local Petco and purchase a bag of Merrick Backcountry to gain a free ticket to the movie. Simply submit your receipt online to grab your ticket. Feeding your dog, supporting K9s for Warriors, and getting a chance to see the Megan Leavey movie? Win, win, win.
I ran to Petco earlier with Atka to grab a bag of Merrick Backcountry Hero's Banquet and am going to run out with Mauja tomorrow so she can have her outing as well. Then I'll have two tickets and be ready for the premiere on Friday, June 9th.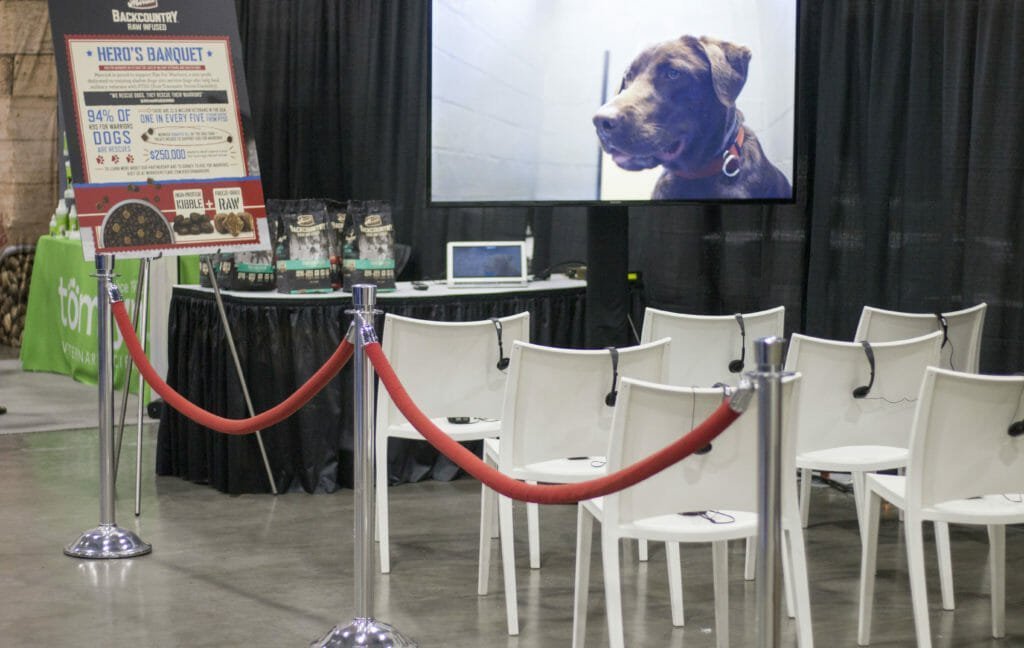 I have a feeling I'll be seeing this move twice – once in theaters and a second time with the fluffies at the drive in. The second time is fully dependent on how likely I think Mauja and Atka are to bark incessantly during the movie 😉
Now that I think about it, I have a feeling that the drive in will be a floofless adventure.
To keep supporting Merrick and their efforts with K9s for Warriors, be sure to follow them on Facebook, Twitter, and Instagram. You can also follow Megan Leavey on Twitter.
Curious to learn more about Merrick's partnership with K9s for Warriors? Read about it here.
This is a sponsored conversation written by me on behalf of BlogPaws 2017 Conference Sponsored Bloggers. The opinions and text are all mine.