This post may contain affiliate links. You won't pay a penny more, but you'll help keep It's Dog or Nothing running (websites are expensive!) and the floofs fed (they're even more expensive - as you well know) ;)
For me, #TruLoveIs a Great Pyrenees.
For Mauja and Atka, #TruLoveIs Wellness® TruFood®.
This post is sponsored by PetSmart & Wellness Natural Pet Food and the BlogPaws Professional Pet Blogger Network. I am being compensated for helping spread the word about Wellness TruFood, but It's Dog or Nothing only shares information we feel is relevant to our readers. Wellness Natural Pet Food is not responsible for the content of this article
As many of you know, Mauja and Atka are fed a rotational diet. I like to give them a variety in taste, texture, and nutrients. I don't want to eat the same thing every day so why should they?
Wellness has always been a staple in their rotation so I was thrilled when I found out about the new TruFood line! A few months ago, I wrote about TruFood and how it is baked rather than extruded (a very important difference which retains more natural vitamins and minerals) and how much the fluffies loved it.
Wellness TruFood has more of what pets need to be vibrant and happy by using whole foods from farm, field, and sea. With 70% more raw protein than most other pet foods, your dog is getting more of the nutrients he actually needs. The whole-prey protein is complemented with kale, broccoli, green beans, and grain free fibers such as chickpeas, flaxseed, and lentils that are easier to digest.
In order to support a healthy weight and immune system, TruFood includes powerful superfoods such as beets, blueberries, and cranberries. Digestive health is also enhanced with pumpkin, ginger, turmeric, and live yogurt cultures. Mauja and Atka can have sensitive tummies so I always appreciate when digestive health is a priority.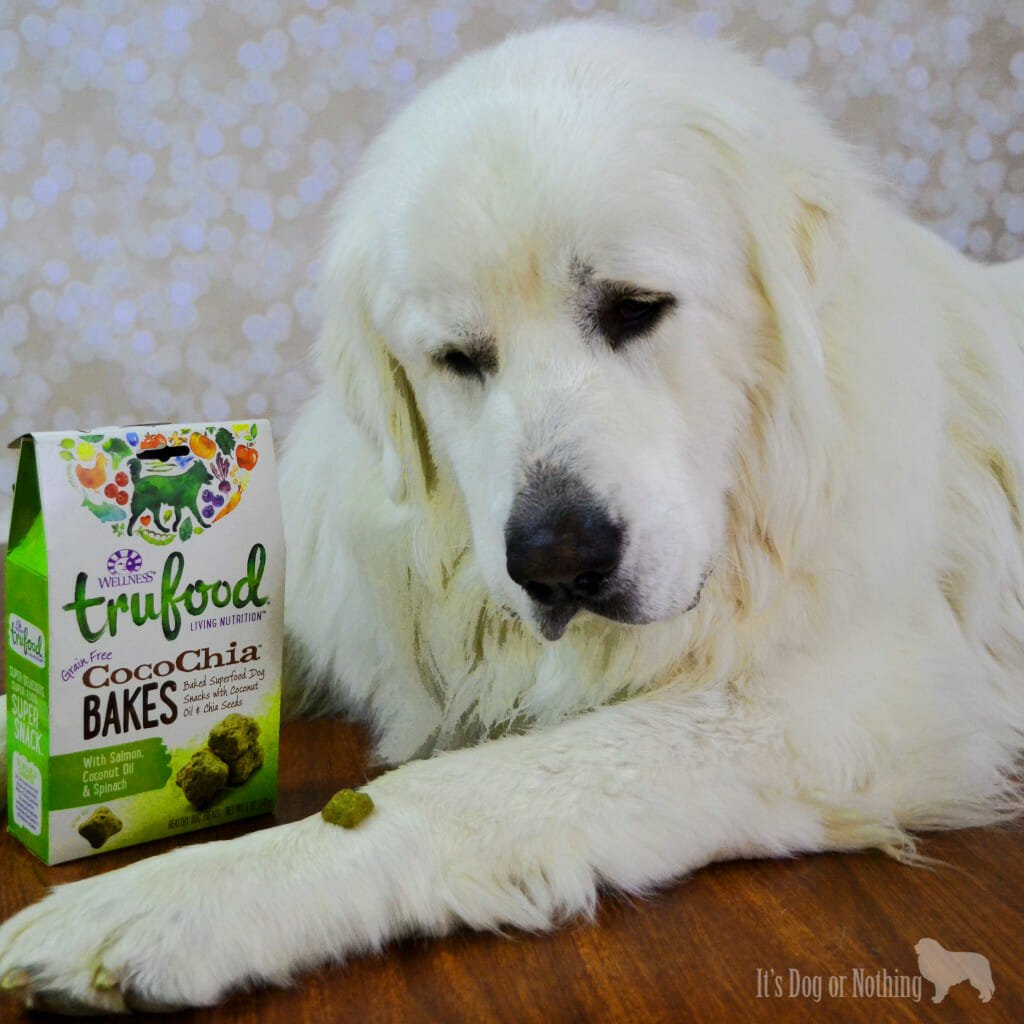 There are several components to the TruFood line. Your dog (or cat!) can enjoy Baked Blends (dry food), Tasty Pairings (wet food), Coco Chia Bakes, and Protein Bites (treats). We haven't tried the Protein Bites, but I'm thinking I need to add them to my treat list!
So where can you get your paws on Wellness TruFood?
Easy, you can find it at your local PetSmart®!
Convenient, right?
PetSmart carries the full TruFood line. Dry food, wet food, and treats, you can find it all! Have I mentioned the Coco Chia Bakes? I'm always trying to give Mauja and Atka coconut oil and they just aren't into it. The Coco Chia Bakes include coconut oil and the fluffies LOVE them! I think they look pretty tasty too (no, I haven't tried them!).
We all want to feed our pets the best nutrition we can and the natural, living nutrition of Wellness TruFood will help them live long, happy lives.
So what are you waiting for?! Grab your pup and head to PetSmart to stock up on some TruFood deliciousness. Can't make it out? Order it online here! Your pup will thank you.
Has your dog tried Wellness TruFood?
To keep up with PetSmart, follow them on Facebook, Twitter, Instagram, Pinterest, and YouTube!