This post may contain affiliate links. You won't pay a penny more, but you'll help keep It's Dog or Nothing running (websites are expensive!) and the floofs fed (they're even more expensive - as you well know) ;)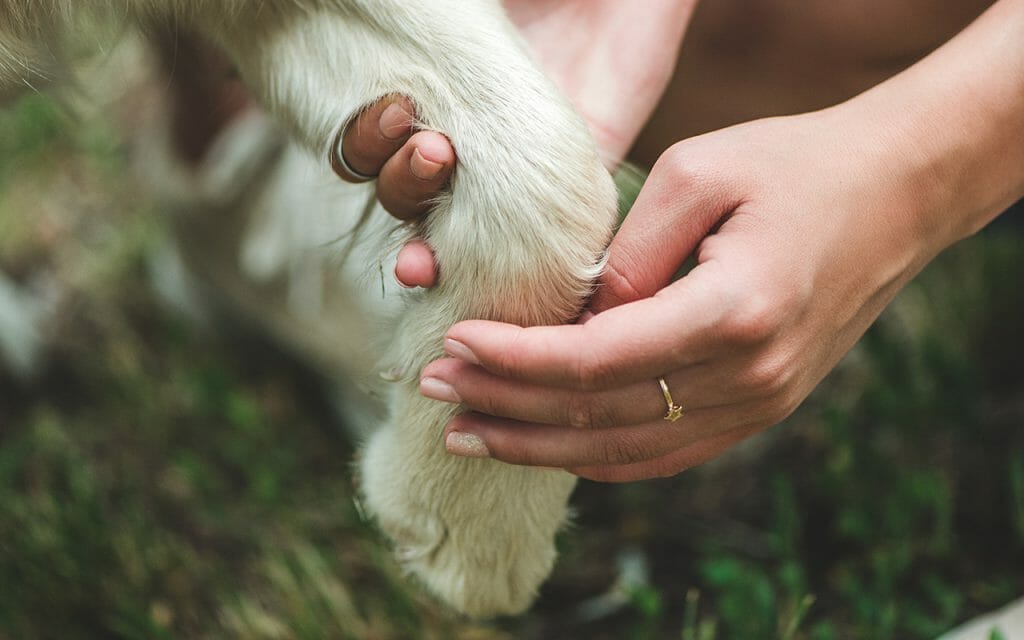 Grooming Great Pyrenees can be a lot of work. Their coats are thick and even though they only blow their coats twice a year, they shed all. year. long.
If you're using the wrong tools, grooming Great Pyrenees will be that much more difficult. Over the years I've given a lot of products a try, and here are my top five grooming tools:
Oster Grooming Rake
The Oster Grooming Rake is hands down my absolute favorite tool for grooming Great Pyrenees. I've tried so many rakes, and this one gets deep into the undercoat without cutting the fur. My only complaint about the Oster Grooming Rake is that the handle isn't very comfortable. However, I just wrapped some electrical tape around the handle and it made all the difference!
I get asked a lot about using a Furminator on a Great Pyrenees or breed with a similar coat. My advice is always no. Every time I have used it on a pyr, it has cut and damaged their fur.
The Stuff Dog Conditioner
I get a LOT of questions about how I keep the fluffies so white. The majority of that is their self-cleaning coats, but The Stuff is my other weapon. Use it wet or use it dry–The Stuff helps repel dirt, add shine and silkiness, and remove mats and tangles.
Mauja, Atka, and Kiska all have slightly different coat types, and this works great for all of them. Plus, they have extremely sensitive skin and Kiska is allergic to EVERYTHING, and this doesn't bother them at all.
Dremel
Yes, a real dremel–not a pet dremel. I couldn't even get Kiska's five-month puppy nails shortened with the pet dremel I picked up.
If your dog is new to the dremel, take it slow. I prefer it because I don't worry about them flinching and knicking their quicks. It can also help slowly push the quick back if it has gotten too long. I always keep styptic powder on hand, just in case I get the quick.
Hertzko Self-Cleaning Slicker Brush
There are plenty of great slicker brushes out there, but the Hertzko Self Cleaning Slicker Brush is my favorite for grooming Great Pyrenees. After raking out the undercoat, I like to use a slicker brush to get any remaining loose fur and smooth the coat.
I particularly like this one because it's "self-cleaning". With a simple push of a button, the bristles retract, making it easy to remove the fur. It also has a very comfortable ergonomic handle.
Oster A5 Animal Grooming Clipper
I tried my hardest to trim their grinch feet with grooming scissors and I failed every time. Their feet always looked like they had bowl cuts. Not cute. The Oster A5 Animal Grooming Clipper is a great tool to nix the grinch feet without leaving a horrible haircut.
Let's face it–even the best-groomed animals can develop a mat here or there. Last time Mauja had a UTI, she developed one "down there", and these clippers were helpful in safely removing it.
I could have included several other tools I use for grooming Great Pyrenees, but these are the basic five I use weekly, if not daily. Happy grooming!
Do you have a must-have grooming tool that isn't on this list? Tell us in the comments below!