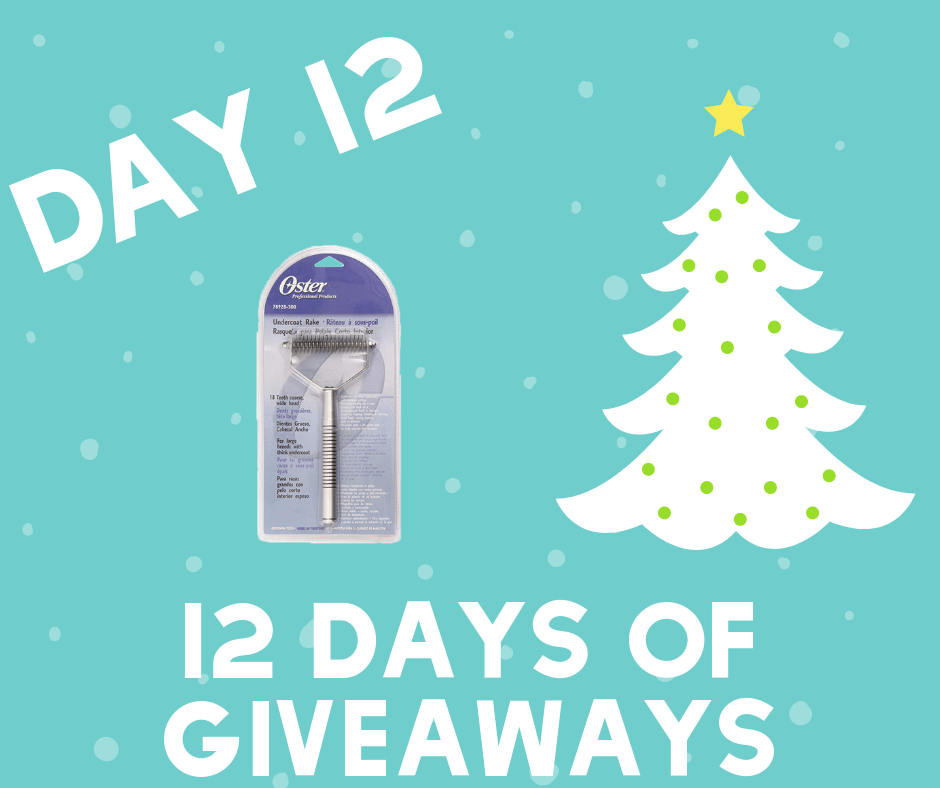 We made it! It's the last day of our 12 Days of Giveaways, and we're going out with a bang.
The number one question I get is, "What brush do you use to groom your floofs?"
I've tested a lot of brushes over the years, and I always find myself going back to the same brush: the Oster grooming rake.
I received this recommendation a long time ago from a Great Pyrenees group on Facebook, and I always find myself going back to it.
This grooming rake is amazing. I've tried using other top rated rakes and brushed until the rake wouldn't remove any more loose fur. Then I grabbed the Oster grooming rake and realized my job was only half way done.
Especially in the summer, the floofs appreciate me removing all the excess fur so their coat can function properly and keep them cool.
I'm also often asked how this compares to a Furminator. Personally, I do not recommend using a Furminator on Great Pyrenees. I've tried it on a few pyrs and have never been pleased with the results. Even the "thick coat" version can't reach the depth of their coat, and it tears the fur, leaving your dog's coat coarse and damaged.
After I used it a few times on Mauja, it took several months and a lot of high-quality conditioner to get her coat back in shape.
I only have one complaint about the grooming rake: the handle isn't very comfortable. When you're brushing floofs with a lot of fur (especially three of them), you need the handle to be comfortable. To fix this, I just wrapped some electrical tape around the handle, and it has made a huge difference.
Since I love this rake so much, I wanted to host a giveaway for three winners! Yes, I'm hosting this—not the brand—because I'm certain your grooming world will be changed with this rake.
If you want to take your grooming routine to the next level, I suggest adding The Stuff to your repertoire. It's perfect for keeping the coat smooth and preventing and untangling mats.
But now, let's get to the giveaway!
We're giving away one (1) Oster grooming rake to three (3) lucky winners. Enter below!
a Rafflecopter giveaway