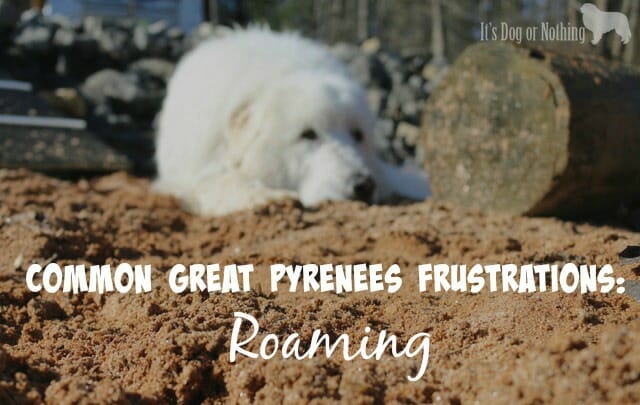 A few weeks ago, we discussed Great Pyrenees barking. Today, we'll be talking about Great Pyrenees roaming. I could give you the simple answer—keep him on leash or in a fenced area— but I'm sure you want more than that.
A common saying in the Great Pyrenees community is, "an off-leash pyr is a disapyr". There's a reason it has stuck all these years.
Before bringing Mauja home, I read a lot on Great Pyrenees and their tendency to roam. I decided to work on Mauja's off-leash skills anyway (foolish).
All was going smoothly until she hit adolescence and her pyr instincts really started to kick in.
I remember the first time she trotted off. She saw a screwdriver on the ground (no idea what that was doing in a field), picked it up, and happily pranced off in the other direction.
[Read more…]

about How To Prevent Great Pyrenees Roaming