This post may contain affiliate links. You won't pay a penny more, but you'll help keep It's Dog or Nothing running (websites are expensive!) and the floofs fed (they're even more expensive - as you well know) ;)
Giant breeds are expensive. They need everything, well, giant and that means an increased cost. In order to give Mauja and Atka the absolute best, I hunt bargains, use coupons, and am always looking for the best deals. That's where Slickdeals is immensely helpful.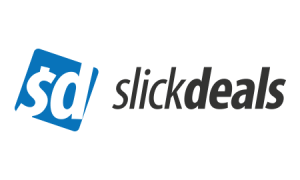 I actually had not heard of Slickdeals until BlogPaws this past May, and boy was I missing out! The Slickdeals website is easy to navigate and full of must-have, online deals.
How To Use Slickdeals
Head on over to the Slickdeals website and start with the "Frontpage Deals". If you're in a rush and just want to see the best Slickdeals has to offer that day, this is a simple way to do just that. Even better, there areiPhone and Google Play apps for us on-the-go dog parents looking for discount pet supplies!
If you're looking for something specific, Slickdeals has a great search feature that allows you to look through different categories or keywords. I ran a search for "dogs" and found a great bully stick deal (I definitely just took a break to purchase it!) and Wellness food deal – both fluffy staples in our house!
Remember, Slickdeals isn't just for pet supplies! Not only will you find deals in many other categories, but you'll find coupons to popular stores as well. I got some Christmas gift ideas while looking at the Frontpage alone.
October is Adopt a Shelter Dog Month
Since October is Adopt a Shelter Dog month, now is the perfect time to add a furry friend to your family! Not ready to adopt just yet? Consider purchasing a few items to donate to your local shelter or rescue. But first, make sure you join us for the Twitter Chat to learn all about how Slickdeals can help you save money on your new addtion.
#SlickdealsPets Twitter Party
Join us and our hosts Slickdeals, Beagles & Bargains, and Pawsitively Pets for a fun night of chatting, saving, and PRIZES! Don't forget to follow everyone on Twitter – @Slickdeals, @BeaglesBargains, and @mypawsitivepet. Oh and if you want to follow us (@itsdogornothing), we won't stop you 😉
When: Thursday, October 1st, 2015 at 8PM ET/ 5PM PT
Where: Twitter #SlickdealsPets
RSVP: CLICK HERE to RSVP for the Twitter Party
Prizes: (1) $25 Amazon gift card, (1) $50 Petco gift card, (1) $50 PetSmart gift card, and (1) $100 Amazon gift card. All prizes provided by Slickdeals.
Will we be seeing YOU at the #SlickdealsPets Twitter Party?
Disclaimer: It's Dog or Nothing is being compensated to spread the word about Slickdeals and the #SlickdealsPets Twitter Party. Don't worry, an advertiser will never influence the content of this blog and we only share information we believe in and feel you would enjoy!