This post may contain affiliate links. You won't pay a penny more, but you'll help keep It's Dog or Nothing running (websites are expensive!) and the floofs fed (they're even more expensive - as you well know) ;)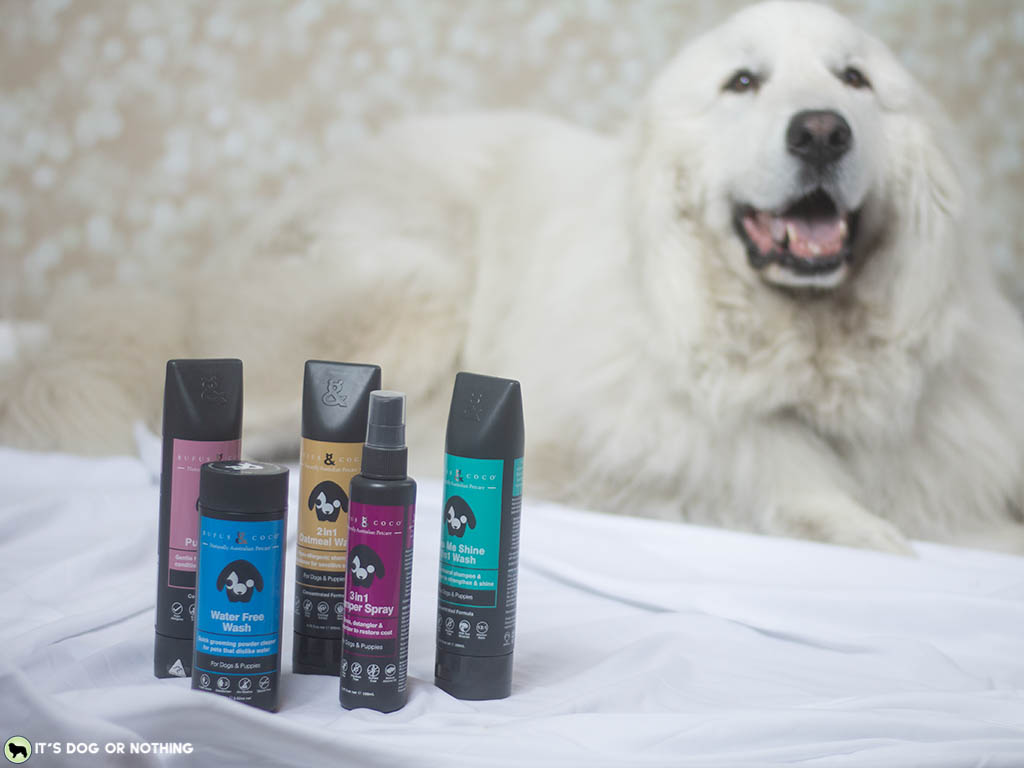 I love Seattle, but let's be honest: Seattle winters are rough, y'all.
The grass in our yard is sparse–and the mud–oh my gosh the mud.
Some days, I look at the floofs' coats, and I'm not sure if I actually have Great Pyrenees or some oddly-behaving Newfoundlands.
Great Pyrenees have self-cleaning coats, but they're not a magic. Okay, maybe they're a little magical. Typically, the mud dries and flakes off, but when you're battling Pacific Northwest winter weather, the coat loses the fight.
The floofs end up a gray/brownish color, and you can easily see the specs of dirt trapped deep in their coats. I reeeeeally want to give them baths at this point, but it's a fine line between keeping them clean and stripping the oils from their coats. Great Pyrenees should only be bathed a few times a year to prevent damage.
You know what's even worse for their coats than frequent bathing?
Washing your dog with human shampoo.
Human shampoo for dogs
Your dog comes into your house absolutely covered in mud. He needs a bath.
You search and search, but you don't have any dog shampoo on hand. So, you grab your shampoo bottle and figure it's better than nothing.
Right? Wrong. Your dog's skin has a different pH level than human skin–human shampoo is almost 200 times too acidic for your dog. Their skin is only about three to five cells thick, while ours is 10-15 cells thick.
Kind of a big difference.
Rufus & Coco
Rufus & Coco—Australia's most awarded pet brand–offers exclusively all-natural products, designed to gently, but thoroughly, clean your dog's fur.
Skeptical about all-natural claims?
Australia has some of the most rigorous product standards in the world, setting the bar high.
Water Free Wash
When the floofs are in between baths, I'm not sure what to do. Do I wash them and potentially strip their natural oils? Or do I just let my house become even more disgusting?
There has to be a middle ground.
That's when I learned about dry shampoo for dogs.
I tried the whole DIY cornstarch and baking powder dry shampoo trick, but I just wasn't satisfied with results. Plus, the dogs ended up with a weird, lingering scent. I searched for other options and learned about Rufus & Coco.
It's safe to say that Rufus & Coco Water Free Wash has become my new secret weapon for keeping my Great Pyrenees clean in the winter (psst… if your dog hates water, give dry shampoo a try).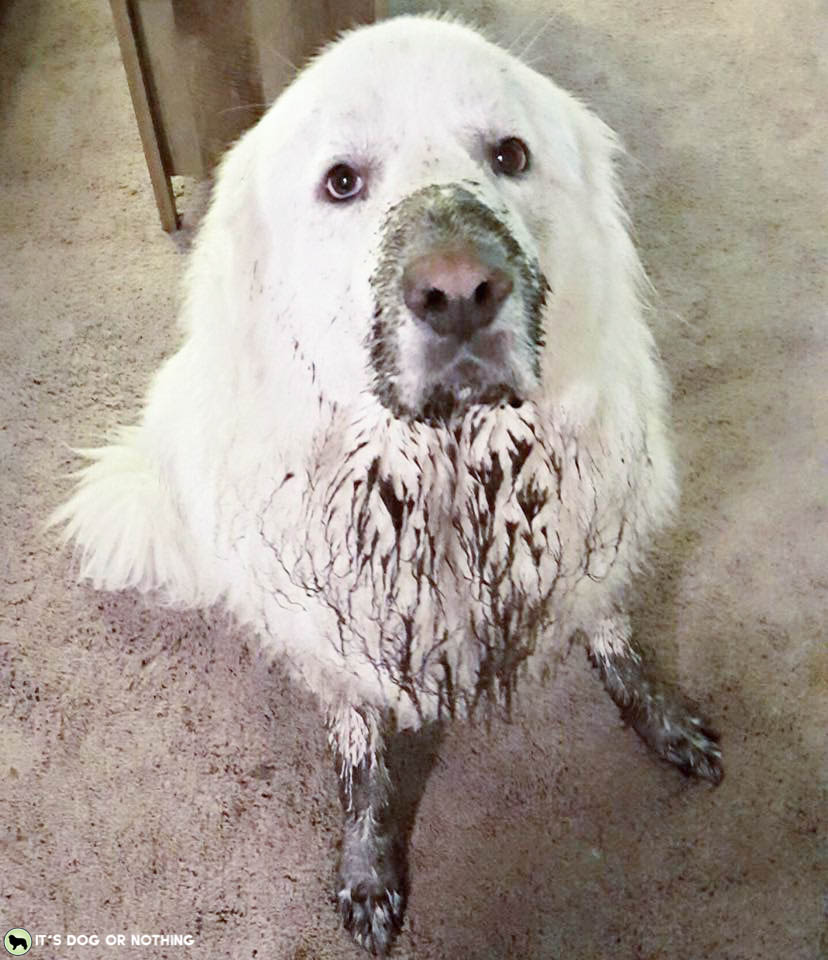 Water Free Wash cleans by absorbing oils and dirt in your dog's coat, while also neutralizing odor.
Not to mention, it adds that extra poof to their floof.
Also, I have to make a quick shout out to the 3in1 Pamper Spray. It's a great way to freshen your floof between baths. My three don't even mind it!
When it's time to use water
I am super particular about the shampoo I use on Mauja, Atka, and Kiska. They all have extremely sensitive skin (and react to a lot of things), so I'm always trying to avoid a week of dosing them with Benadryl.
Rufus & Coco shampoos are hypoallergenic, non-toxic, and concentrated–so a little goes a long way.
They have several shampoos (including a special puppy shampoo!), but my absolute favorite is the 2in1 Bright White Wash. It definitely helps keep my trio white even in the rainy season.
Rufus & Coco products are now available at PetSmart! Take a look.