This post may contain affiliate links. You won't pay a penny more, but you'll help keep It's Dog or Nothing running (websites are expensive!) and the floofs fed (they're even more expensive - as you well know) ;)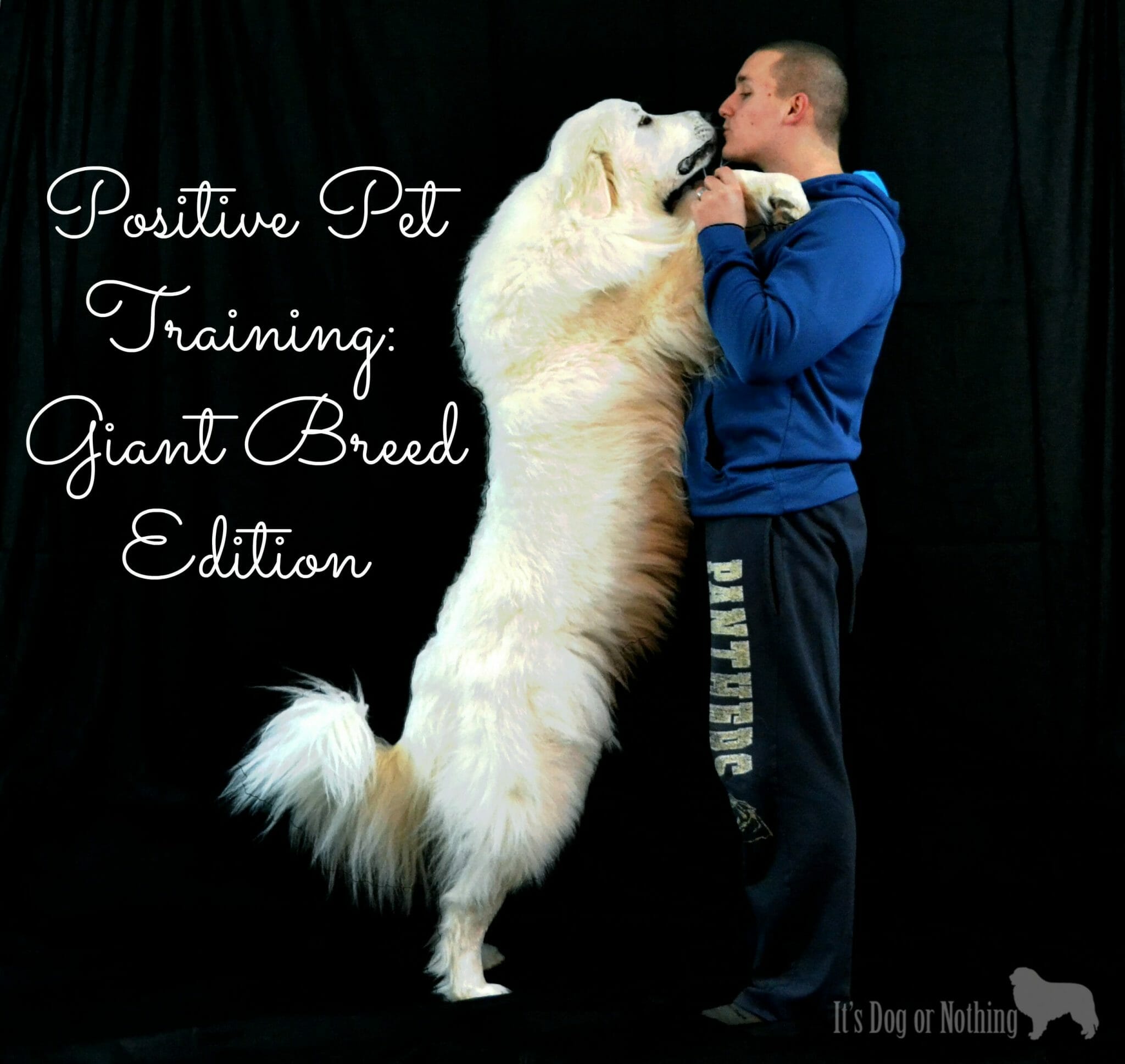 Having a giant breed leads to many unique challenges as a dog owner. Having a giant breed puppy is even more challenging. Did you know that giant breeds typically don't mature until at least 3 years of age? There's a saying that's associated with Bernese Mountain Dogs, but many other giant breeds follow it as well.
Three years a young dog, three years a good dog, three years an old dog.
Mauja and Atka are still in the 'young dog' phase at two and one years of age, respectively. Looking at them, you wouldn't assume they are still puppies as they each have triple digit weights. However they still have 'puppy brain', which small to medium sized dogs outgrow around the one year point.
Unfortunately, many people believe that because of a giant breed's size, force is a necessary training component. I recently read on a positive dog training group that the trainer "had to use force on a 4 month old St. Bernard puppy because of his size". Sigh. Have I told you about the time I was kicked out of a training class for not using a prong collar or choke chain on a 5 month old Atka? That's a story for another day.
Most giant breeds are extremely sensitive dogs and this is absolutely true for Great Pyrenees. Atka has been with us since 8 weeks of age and had a wonderful start to life, but any quick movement or gesture toward his collar makes him cower. He's just a very sensitive boy. Can you imagine how he would be if I had used a prong collar on him as a puppy?
Force-based training is never necessity and a dog's size is certainly no exception.
Effective training is a partnership between you and your dog. Love, compassion, and a mutual understanding will go a long way.
We're joining the Positive Pet Training Blog Hop hosted by Cascadian Nomads, Rubicon Days, and Tenacious Little Terrier.