This post may contain affiliate links. You won't pay a penny more, but you'll help keep It's Dog or Nothing running (websites are expensive!) and the floofs fed (they're even more expensive - as you well know) ;)
Puppies, especially Great Pyrenees puppies, grow faster than weeds – I'm pretty sure you can see them grow by the hour. Since they grow so quickly, I thought it would be fun to track Kiska's growth, both physical and developmental, each week.
I'm a bit behind this week, but check back every Wednesday for Kiska's growth update!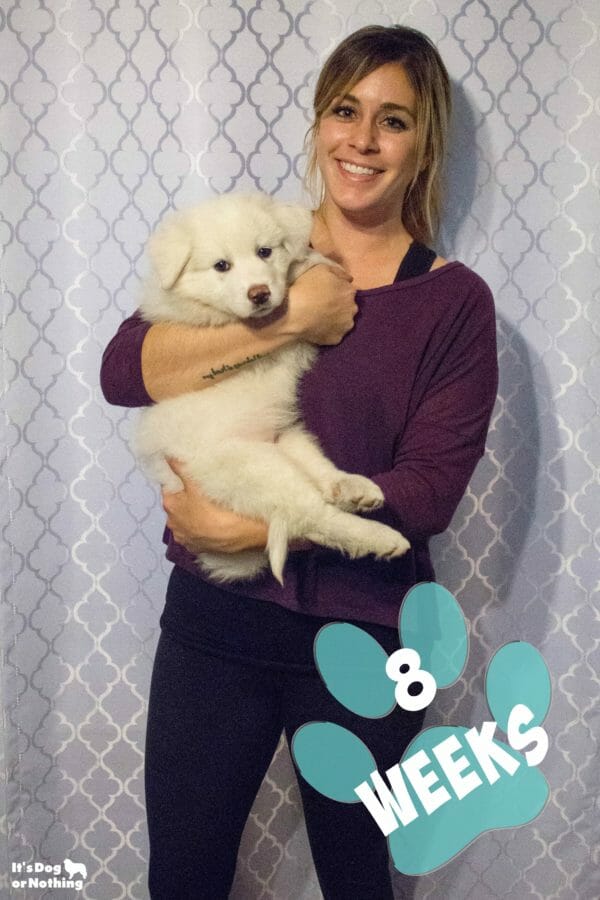 Weight: 11.5 pounds
Height at withers: 12 inches
Length (shoulders to base of tail): 13 inches
Favorite treat: Only Natural Pet All Meat Bites
Favorite chew: Thin, curled bully sticks
Favorite thing to chew: The wood coffee table
Favorite toy: Rope toys
Waking up at night?: Yes, 2-3 times
Accidents in the house?: Yes, 1-2 per day
Skills learned: "Sit", "touch", leash acceptance, and starting to recognize her name
New experiences: Rode in a car, felt carpet and other indoor surfaces, saw a horse, went to work in downtown Seattle, made many people and dog friends.
Naughty habit: Chewing all the things! 😉
Victories: Fleas are gone!
What we're working on: Housebreaking, chewing appropriate items, learning "down"
8 Week Photos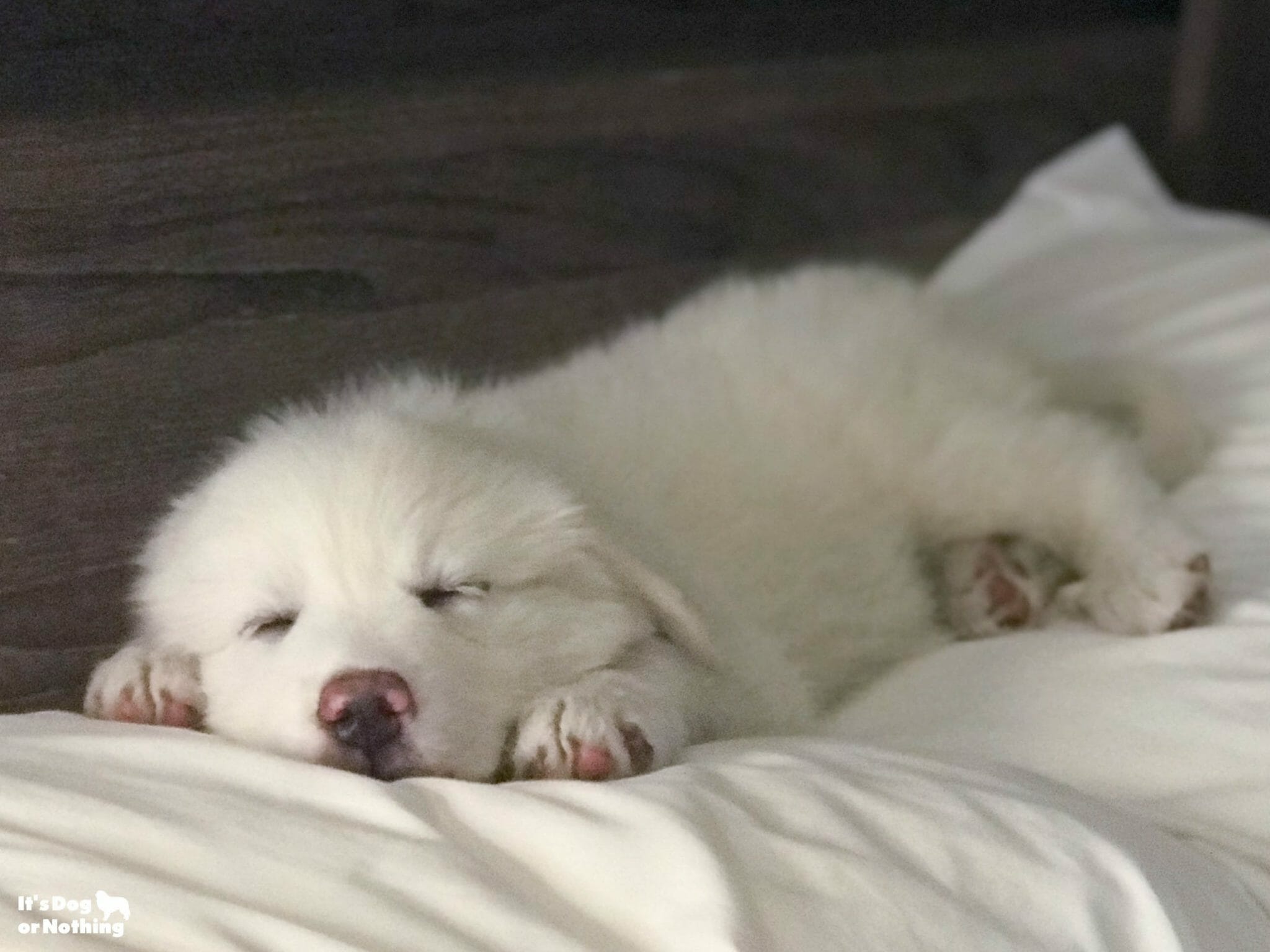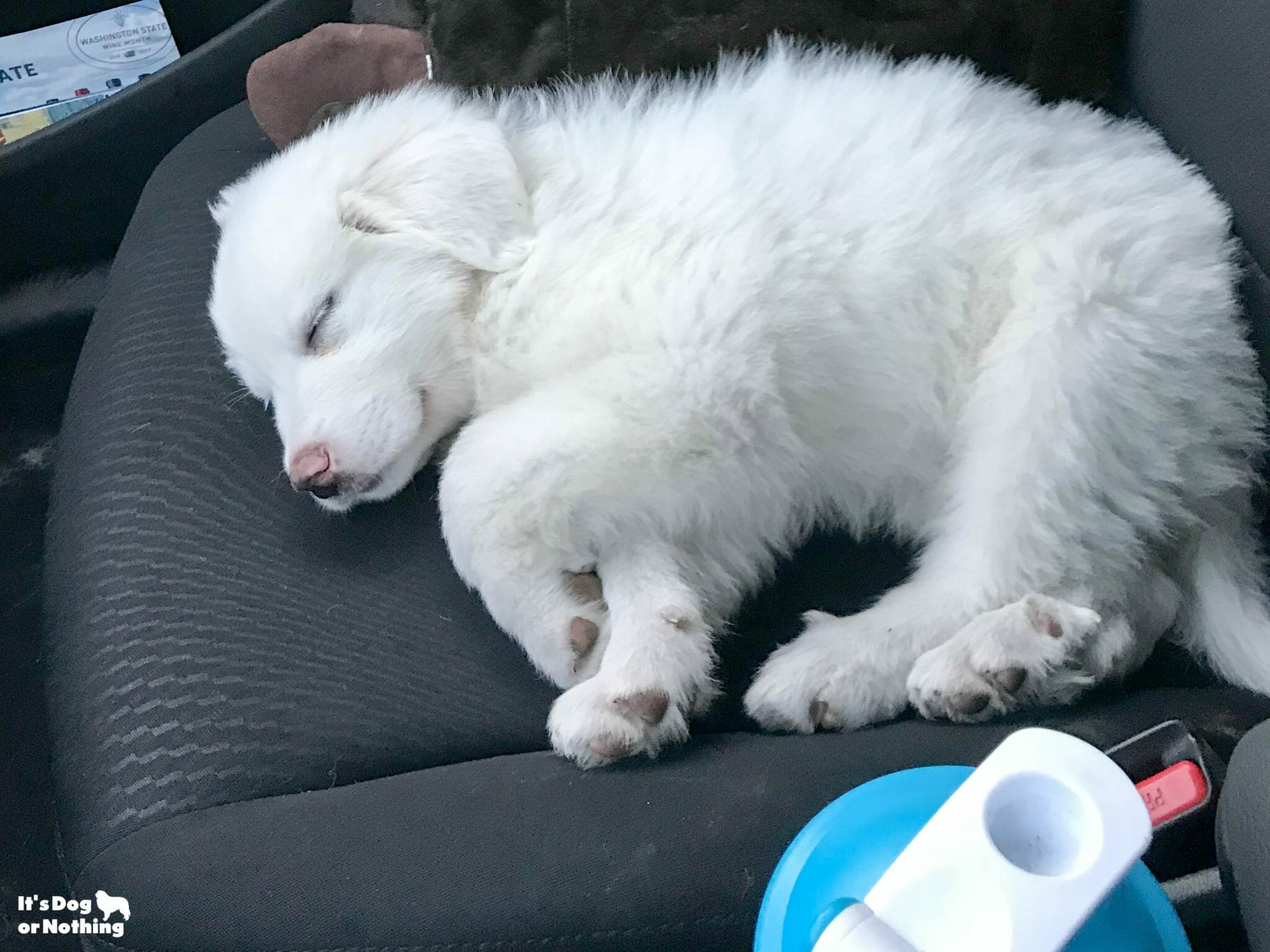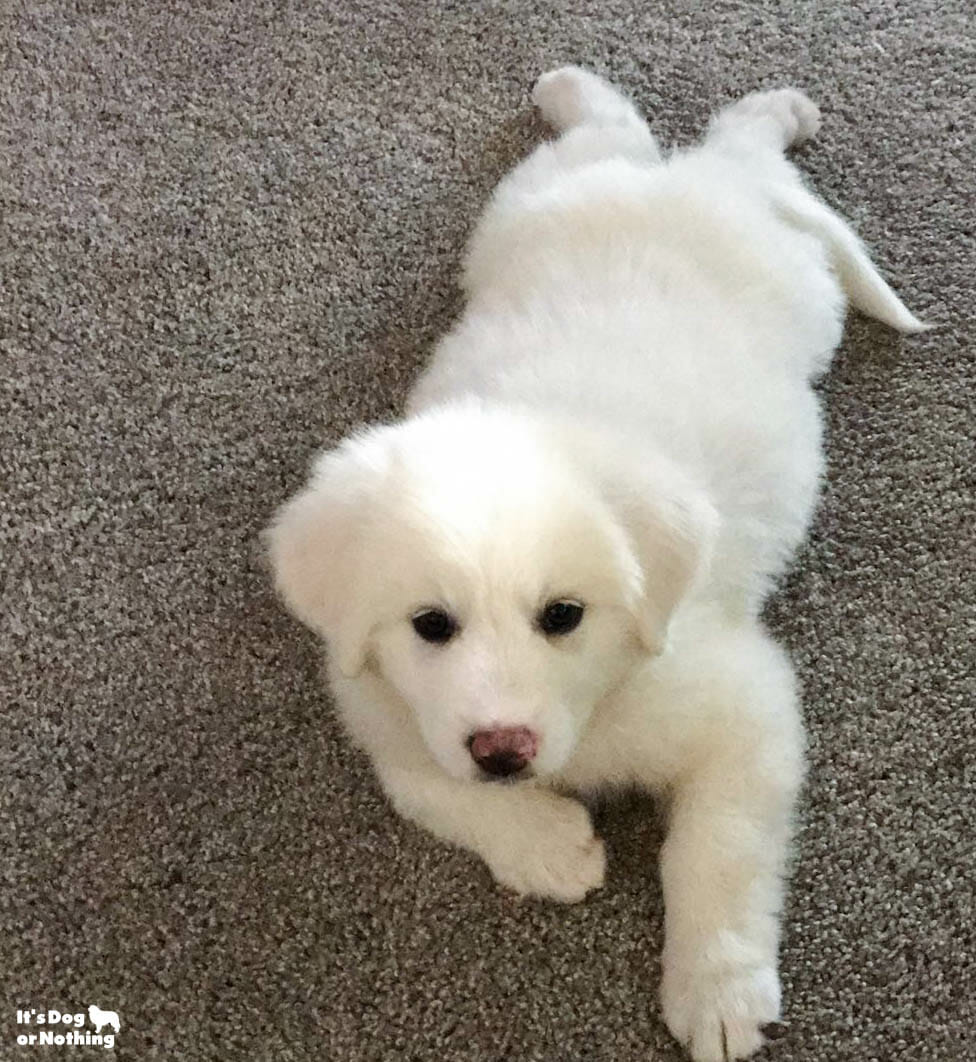 Keeping Up With Kiska
Miss a Kiska update? We'll link them below each week!