This post may contain affiliate links. You won't pay a penny more, but you'll help keep It's Dog or Nothing running (websites are expensive!) and the floofs fed (they're even more expensive - as you well know) ;)
Our little Great Pyrenees puppy is 5 months! I can't believe it. Time is flying – they grow far too fast. I did delete a few questions that I've been answering every month (like potty training questions) because they are no longer relevant.
I wonder if I'll be able to pick her up next month… 😉
Weight: 50 pounds
Height at withers: 21 inches
Length (shoulders to base of tail):  27 inches
Favorite treat: Only Natural Pet Green Beef Tripe RawNibs
Favorite chew: Best Bully Sticks Beef Trachea Chews
Favorite thing to chew: Wrapping paper (tis the season)!
Favorite toy: Rope toys
Naughty habit: Stealing my underwear and taking it outside 😉
What we're working on: Come and under/tuck
Our Great Pyrenees Puppy – 5 Month Photos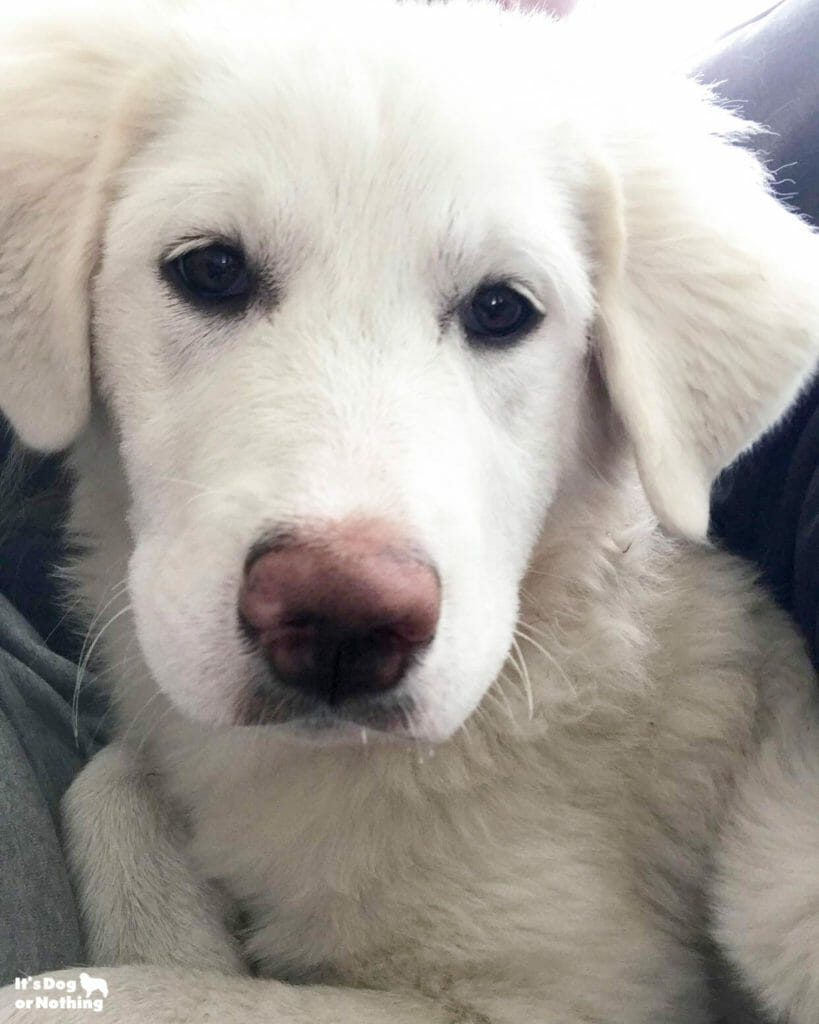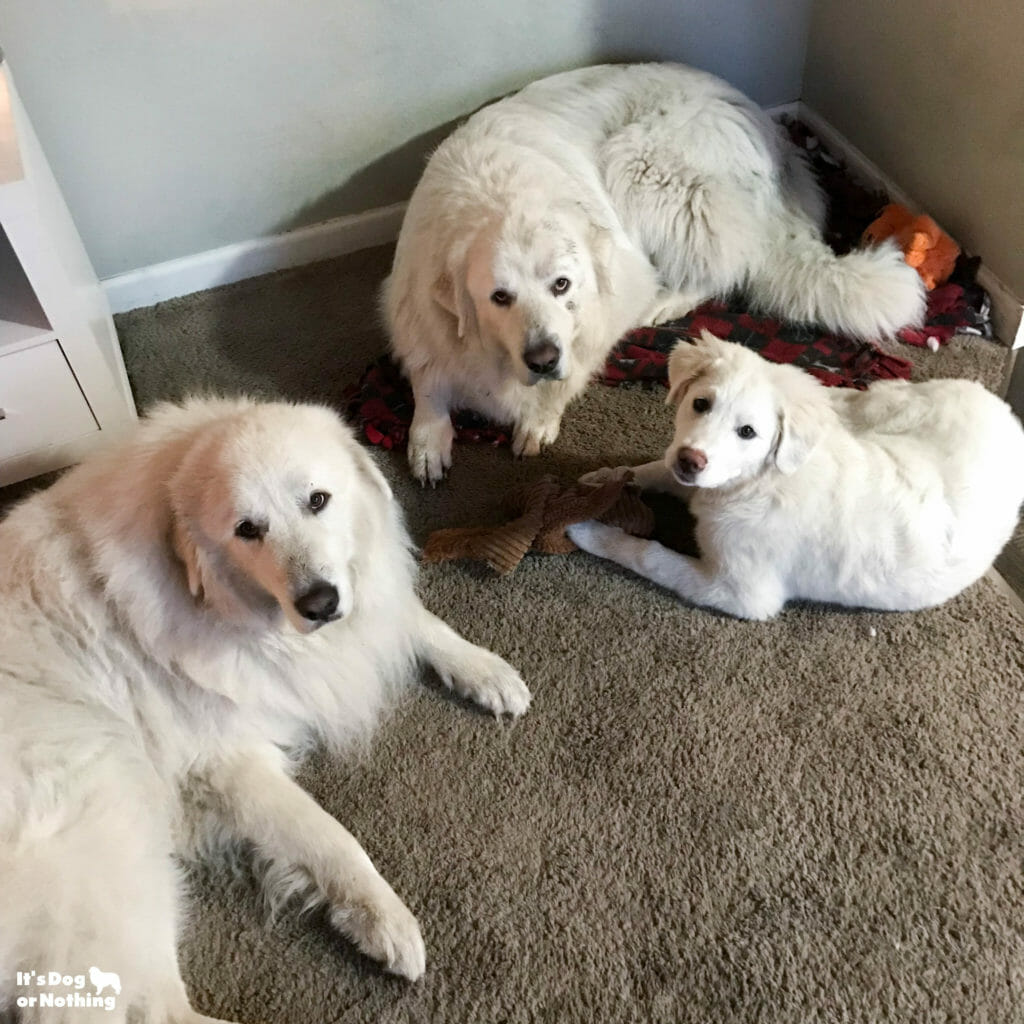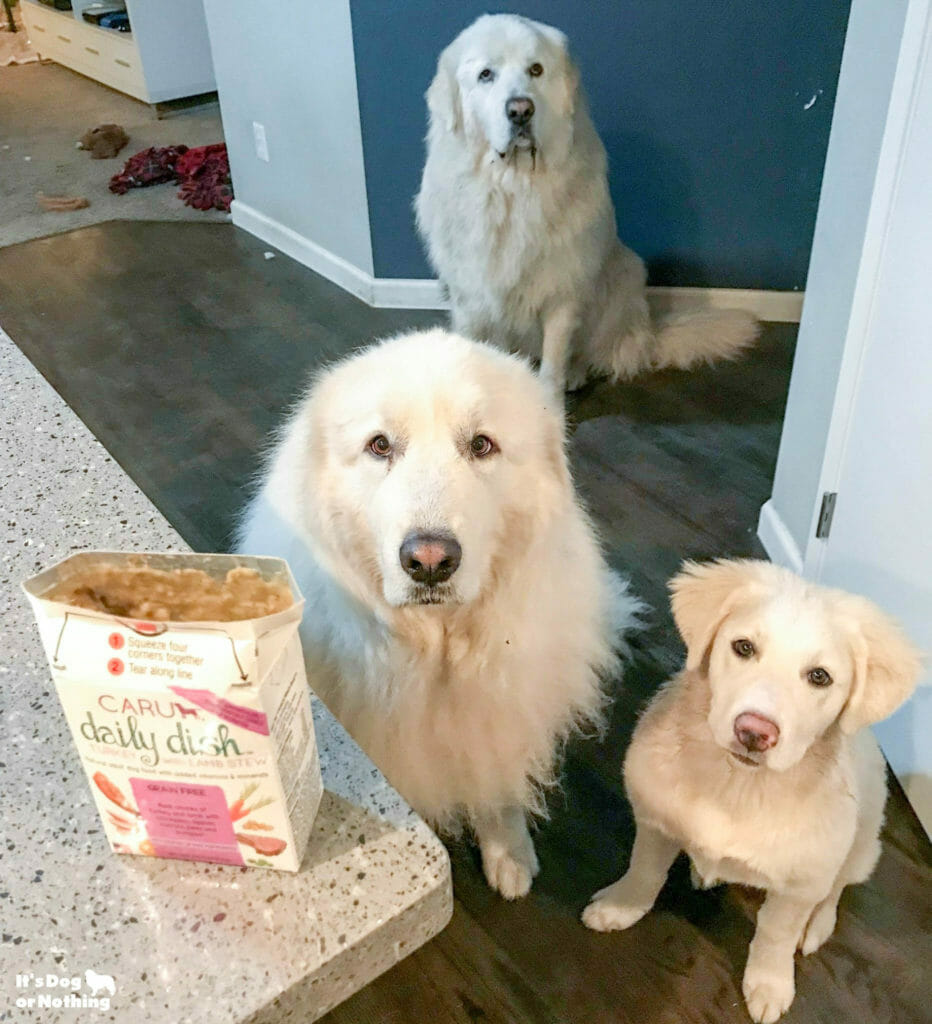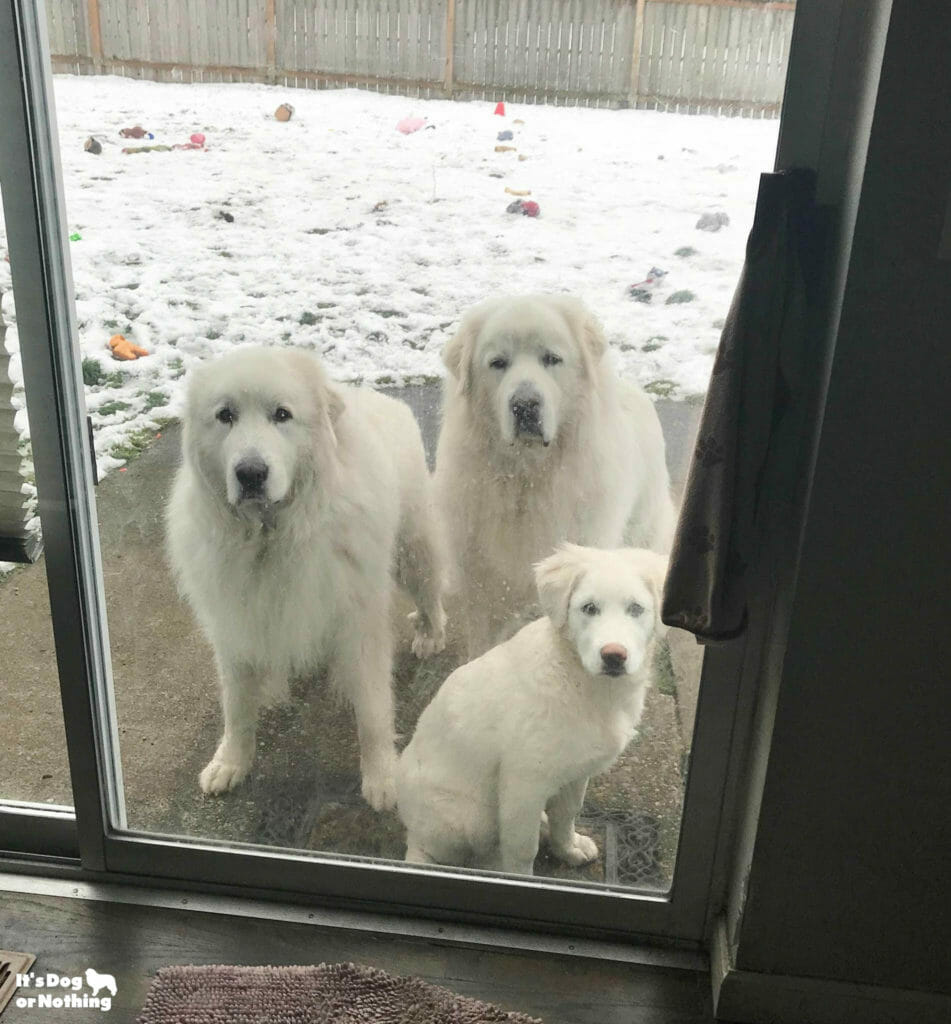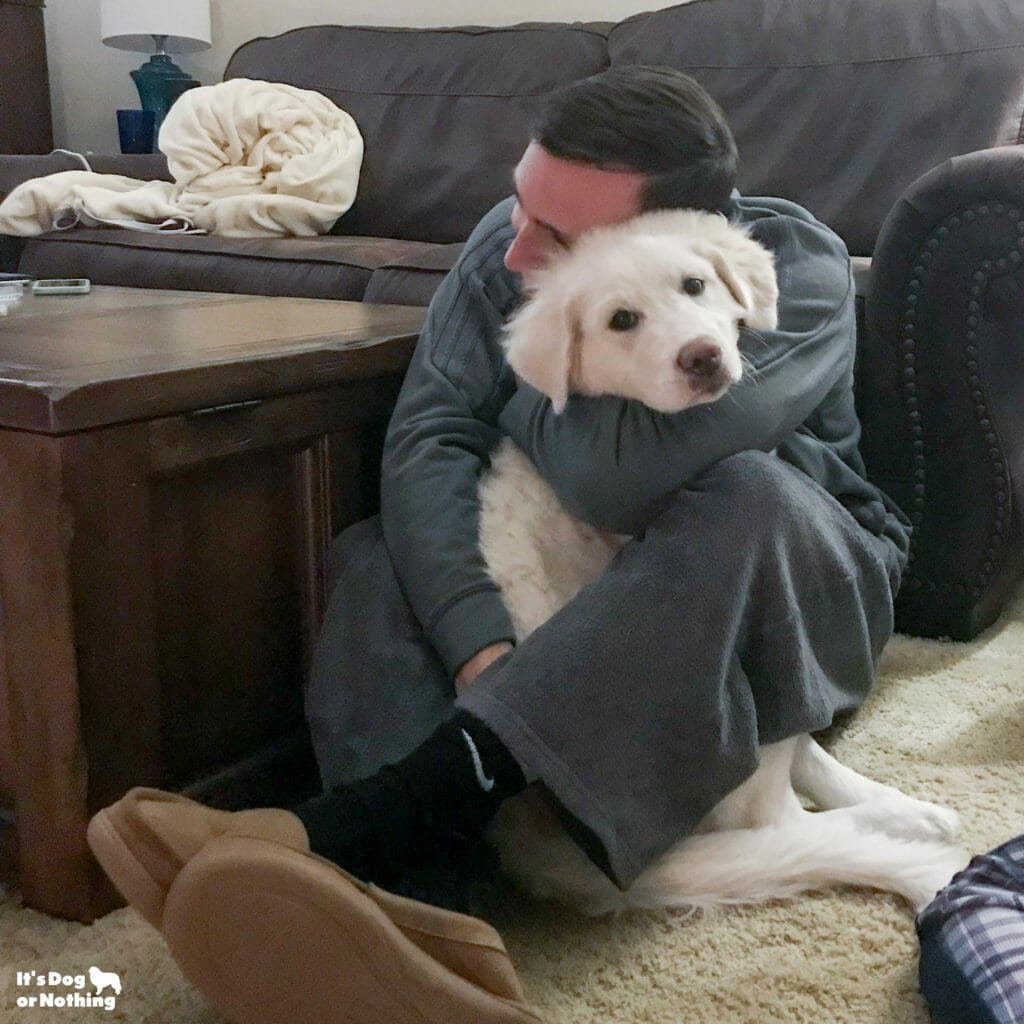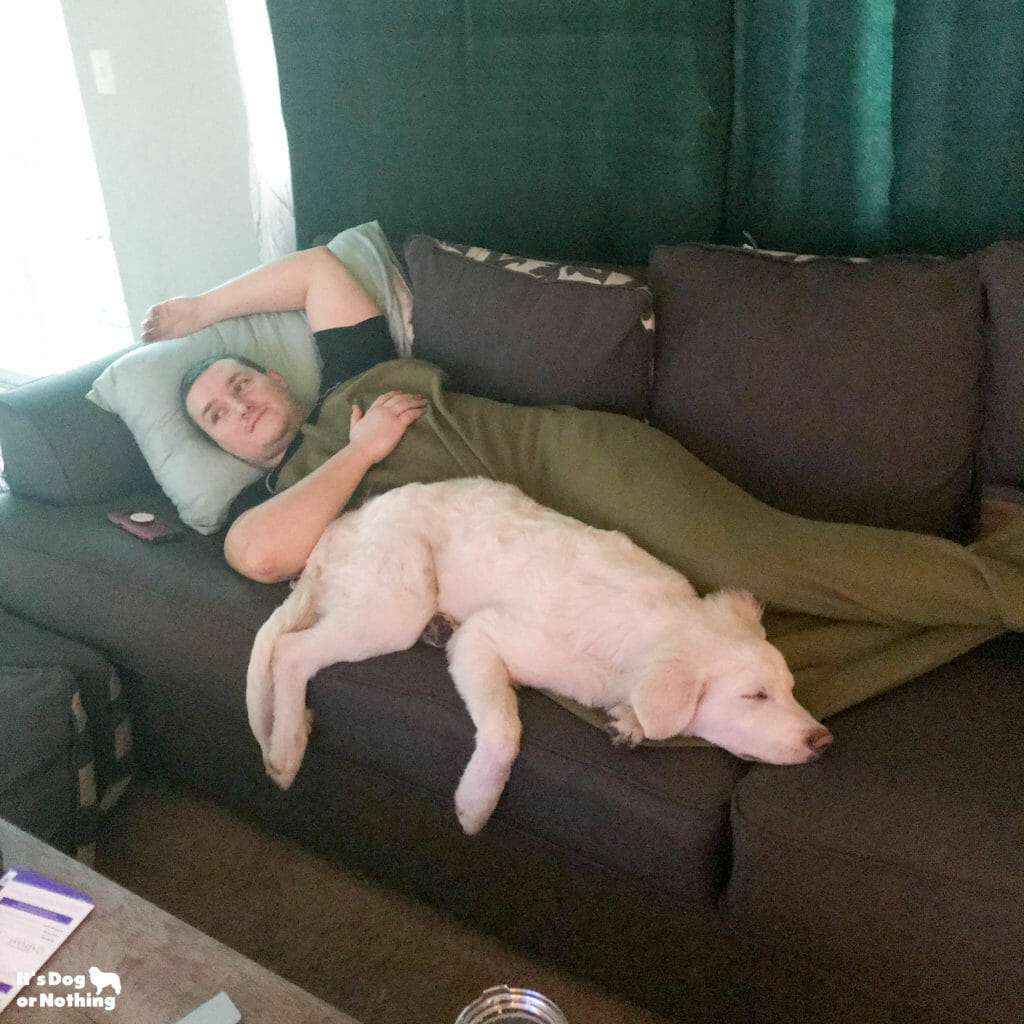 KEEPING UP WITH KISKA