This post may contain affiliate links. You won't pay a penny more, but you'll help keep It's Dog or Nothing running (websites are expensive!) and the floofs fed (they're even more expensive - as you well know) ;)
How is Kiska 10 weeks already? I feel like we just picked her up, yet that we've had her for months at the same time. Time sure does fly.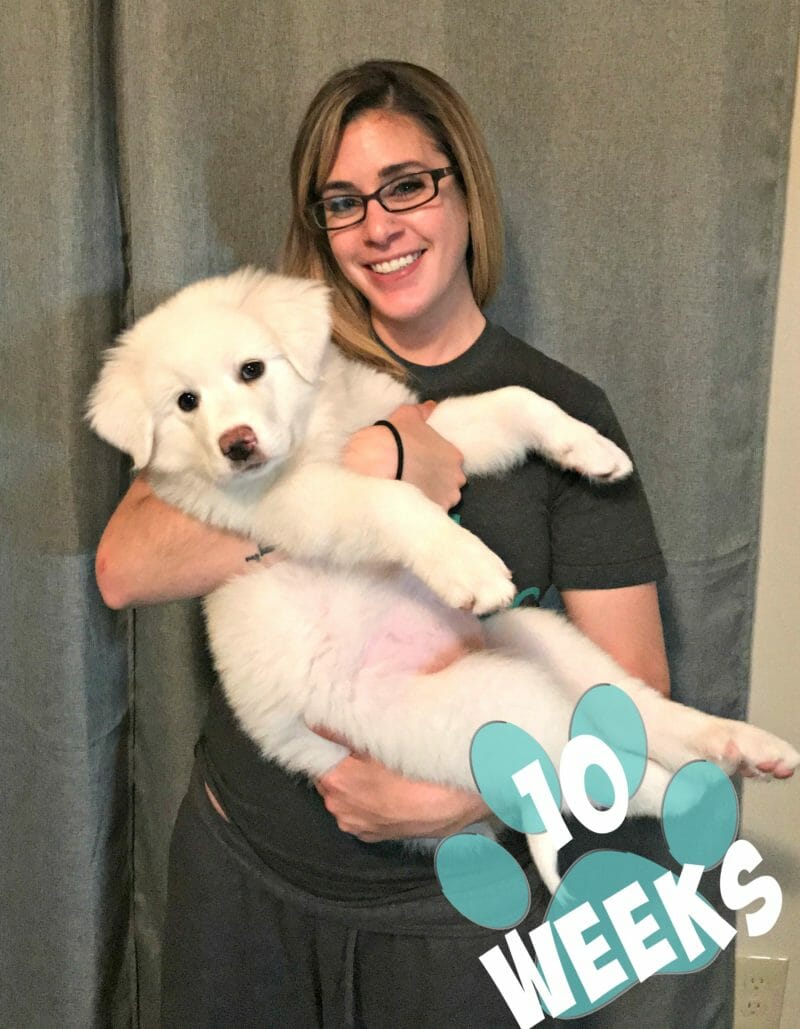 Weight: 18.6 pounds (That's 5 pounds from last week! Actually getting good nutrition makes a huge difference)
Height at withers:  14.5 inches
Length (shoulders to base of tail):  17 inches
Favorite treat: Merrick Power Bites Turducken Recipe
Favorite chew: Thin, curled bully sticks
Favorite thing to chew: Walls and anything wooden – patios, tanbark, etc.
Favorite toy: Toys that "crinkle"
Waking up at night?: Usually one time, many nights not at all
Accidents in the house?: Only with an environment change until she knows how to ask to go out.
Skills learned: Down, leave it, place, stand
New experiences: Made more new dog and people friends, went to Target, learned how to wear a harness.
Naughty habit: Chewing the corners of walls (Mauja always did this as a puppy!)
Victories: Becoming better at walking on a leash, starting to run to the door when she needs out.
What we're working on: Housebreaking, leave it and place from a distance, come
10 Week Photos
KEEPING UP WITH KISKA
Miss a Kiska update? We'll link them below each week!