This post may contain affiliate links. You won't pay a penny more, but you'll help keep It's Dog or Nothing running (websites are expensive!) and the floofs fed (they're even more expensive - as you well know) ;)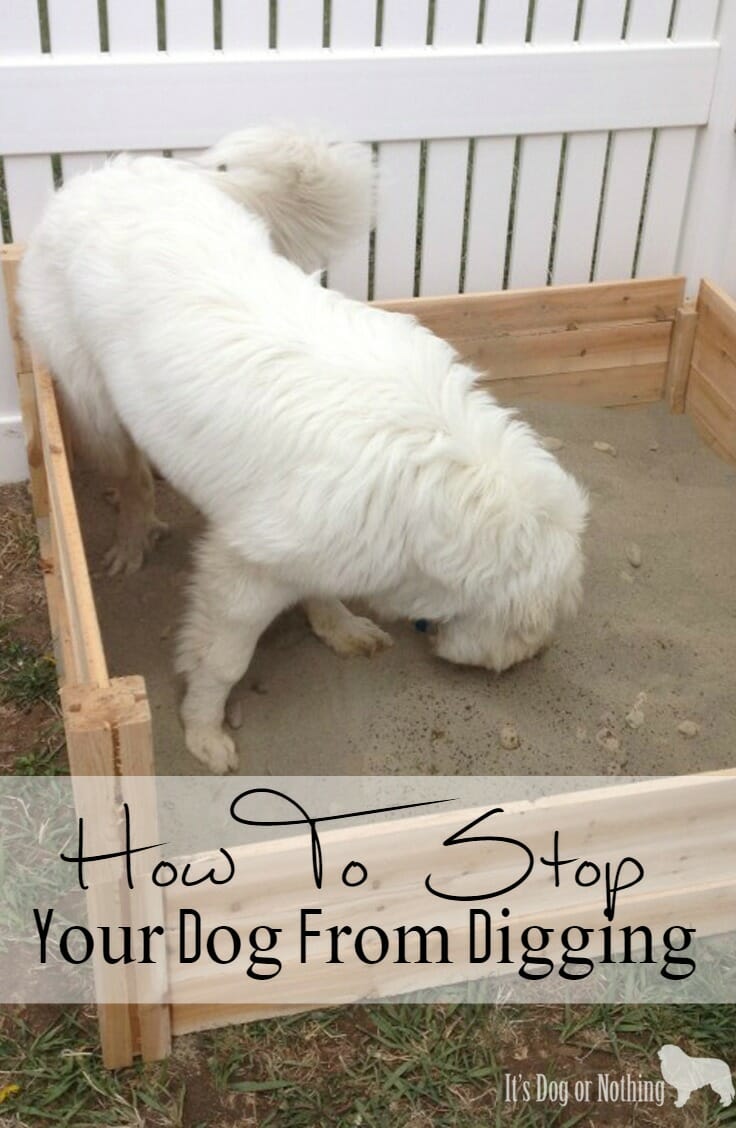 Do you have a nice landscaped yard? Lush green grass, blooming flowers, tall trees, stones in all the right places? Let me guess… you don't own a dog?
Especially not a Great Pyrenees.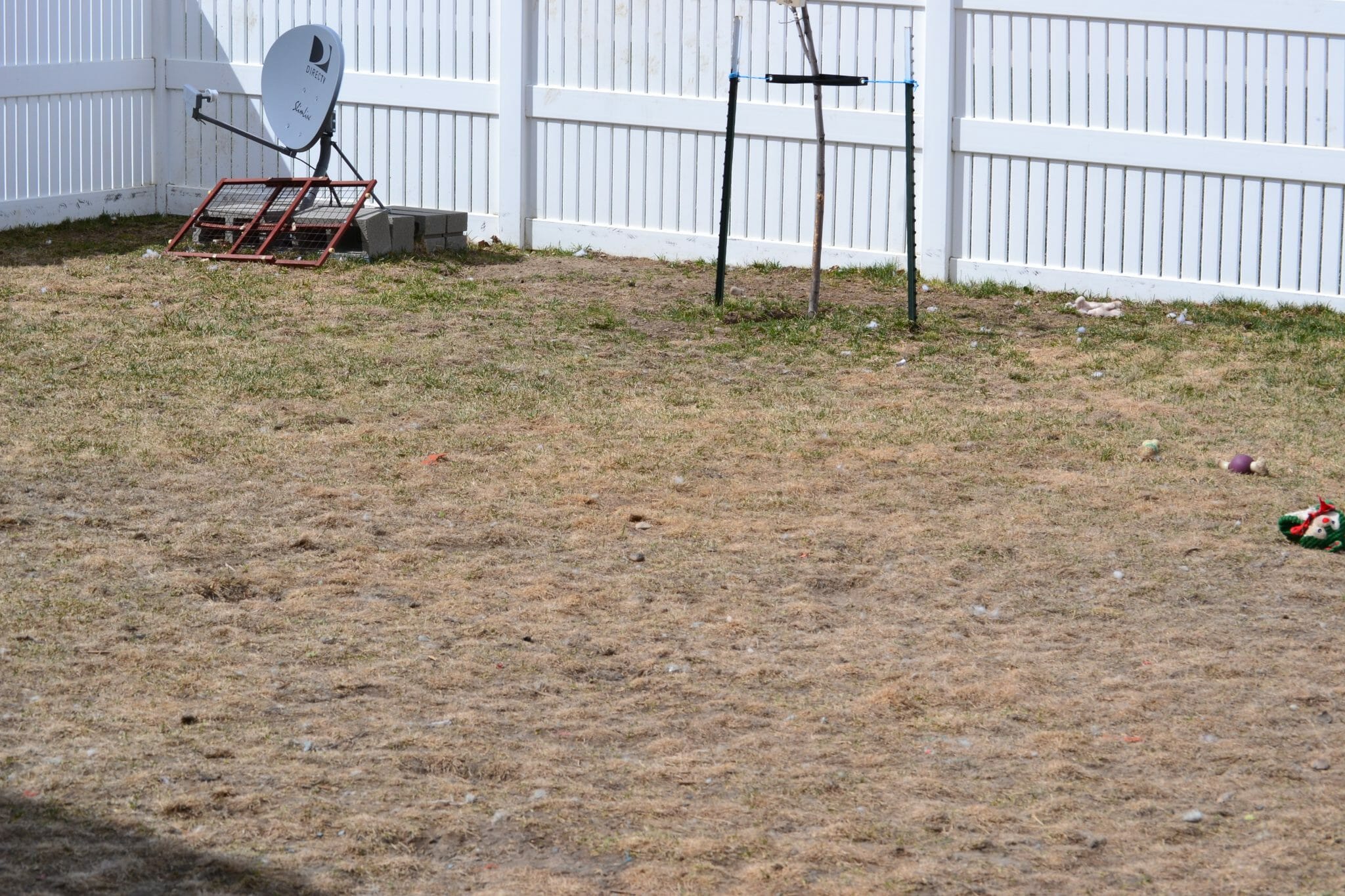 I tried so hard to bring our yard back to life after the frigid winter. At this point, we've decided to just live with it and have a professional take care of it when we move out. The majority of the grass is dead, there are craters everywhere, and if you're not careful, you'll turn your ankle. It's killer out there! I know Mauja and Atka much prefer the yard in this state. The dirt is showing which gives them nice, cool spots to lay in the summer. Like they don't have a nice air conditioned house to come into…sigh.
I try and tell myself that them digging up our yard is a good thing! You see, we have two dead trees in our backyard that were dead when we moved in, and they have just been eyesores ever since. Good news, we won't have to hire a landscaper to dig them out! The dogs have already done the majority of the work for us. Phew 😉
I finally got fed up with our yard's condition and decided that we needed to do something about it and set off on a mission to create a digging box.
A digging box is basically a doggie sandbox. Off to Home Depot we went to get some wood and sand to build our own.
"You want to build what?!"
"You know, a sandbox, but for dogs. So they dig in the sandbox and not our backyard."
"Umm… how about a gardening kit?"
I must say, that was a much easier route to go than trying to get wood cut and nailed together as we really don't have any tools of our own. This kit came all pre cut and measured to build your own personal sized gardening box. We grabbed the kit, a piece of wood so she couldn't dig through the bottom, and several bags of sand. The assembly began.
It was a very easy process to accomplish and took us about 30 minutes. Now we just had to test it. Fingers crossed!
It's a winner! Now we occasionally bury toys and treats in the bottom of the digging box to keep her entertained. She loves going out there looking for treasure!
How do you keep your dogs from tearing up the yard?