This post may contain affiliate links. You won't pay a penny more, but you'll help keep It's Dog or Nothing running (websites are expensive!) and the floofs fed (they're even more expensive - as you well know) ;)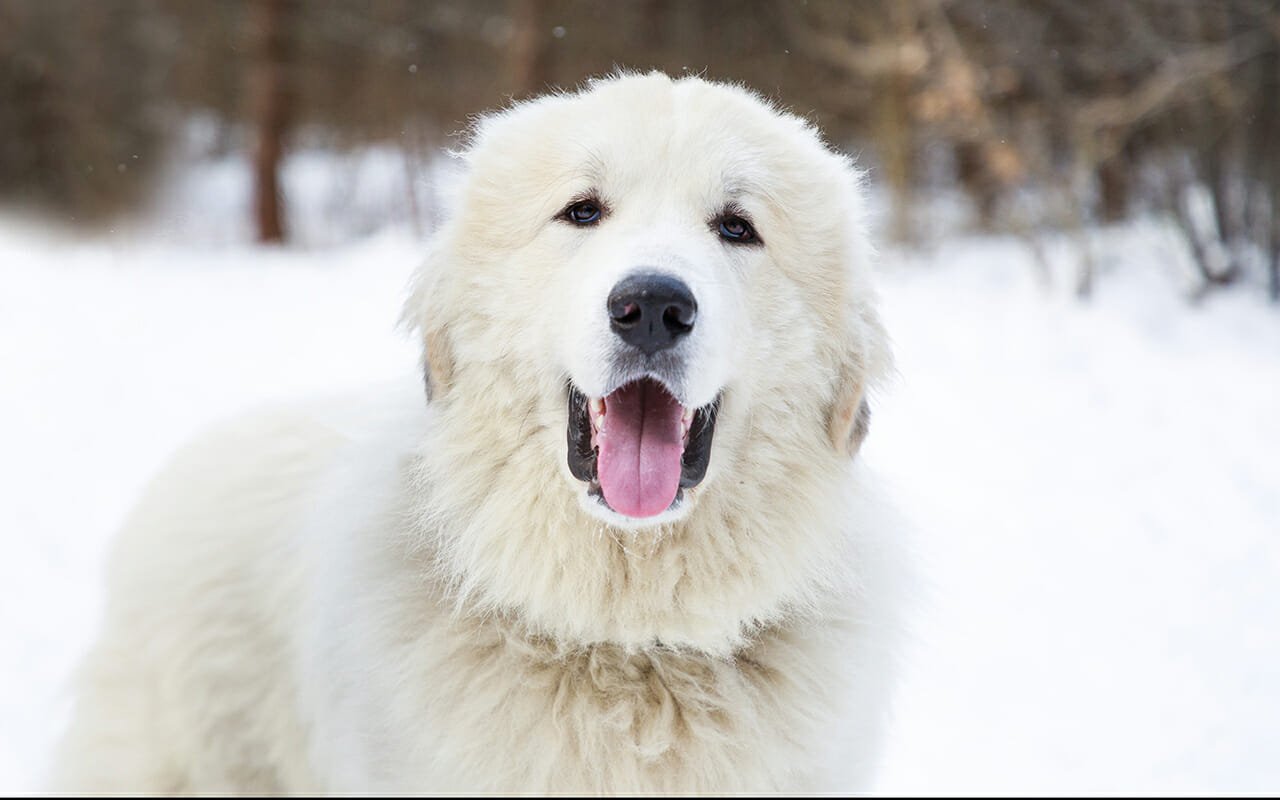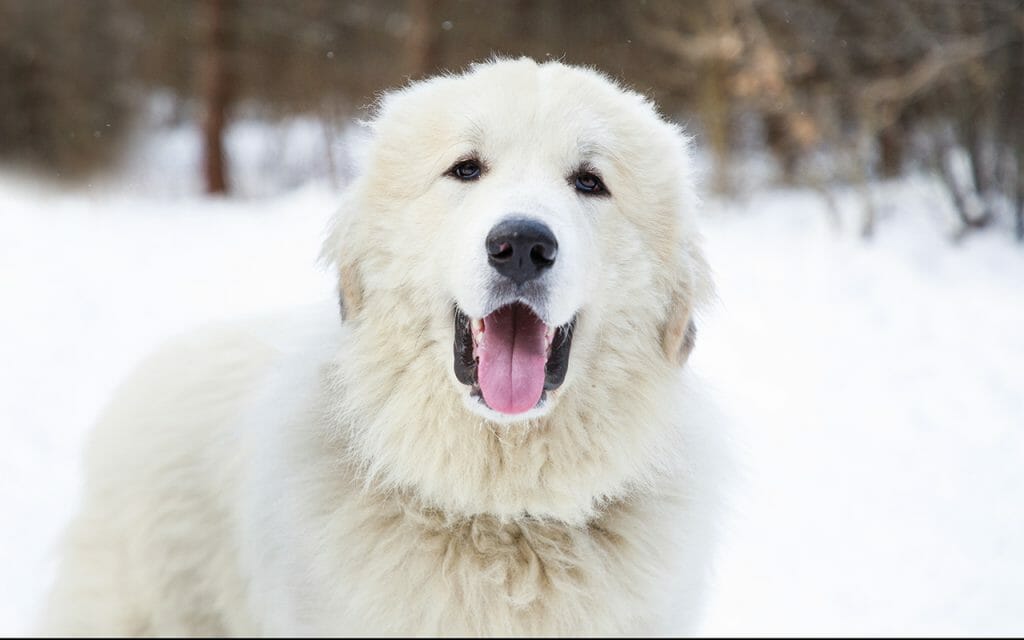 If I had a dollar for every time someone asked me how much my Great Pyrenees cost, I'd have enough money to buy 100 acres of land and build the Great Pyrenees rescue of my dreams.
The question is asked all the time. And honestly, it makes me pretty uncomfortable.
Because people are generally only interested in the initial cost of a puppy or rescue dog. They don't care about the lifelong expenses that are just as—if not more—important.
So, let's start at the beginning—acquiring the dog.
Breeder or rescue
I've seen Great Pyrenees puppies being sold for about $1,000 to $2,500 from reputable breeders. But I've seen puppies for about $200 from irresponsible breeders. Rescues may have pyrs for about $500 depending on the dog's age.
But remember—a higher price doesn't mean you're getting a better-quality puppy.
If you decide to purchase from a breeder, there are a few things to consider.
The Great Pyrenees is a healthy breed. In an effort to maintain this health level, the Great Pyrenees Club of America recommends that each breeding Great Pyrenees (sire and dam) qualify for a CHIC number and make all health testing results public through the OFA CHIC database.

–Great Pyrenees Club of America
The current requirements for a Great Pyrenees CHIC number are:
Completing two mandatory tests:
– Hip Dysplasia Evaluation (OFA, PennHip, FCI, AVA)
– Patella Luxation Exam (OFA)
Completing one additional test from the following list:
– Elbow Dysplasia (OFA)
– Thyroid Panel (OFA)
– Glanzmann's Thrombasthenia (GT) DNA Testing
– Canine Multifocal Retinopathy (CMR) DNA Testing
– Cardiac Evaluation (OFA)
– ACVO Eye Examination (OFA or CERF)
– Shoulder OCD Evaluation (OFA)
– BAER Testing (OFA)
Our pups are raised on the farm for at least 10 weeks, with their mother and other trusted pyr mentors prior to going to their new homes/farms/owners. Our pups are raised using Puppy Culture and are well socialized with people of all ages, animals, and livestock of all kinds.

– Kimberly Brittain | Brittain Family Farm

Things that may affect price:
Things that shouldn't affect price:
Gender
Markings (pure white vs. badger)
Size
Things you should expect from a reputable breeder:
Tons of questions before selling you a puppy
Lifelong support
First round of shots and deworming from a vet
I make a take home pack for when they leave with puppy food samples, brochures, coupons, all their records, a pedigree, a toy, and some treats.

Bekah Harris | Dancing Cloud Great Pyrenees
And remember, a lot of breeders don't actually make a profit because they're not in it for the money. They want to better a breed they love.
Breaking down Great Pyrenees cost
This cost is just the beginning.
You'll have about 10–12 years with your new pup—more if you're lucky. 10–12 years of food, grooming, medical expenses, toys, and more.
Let's start with the most obvious—the food.
Cost to feed a Great Pyrenees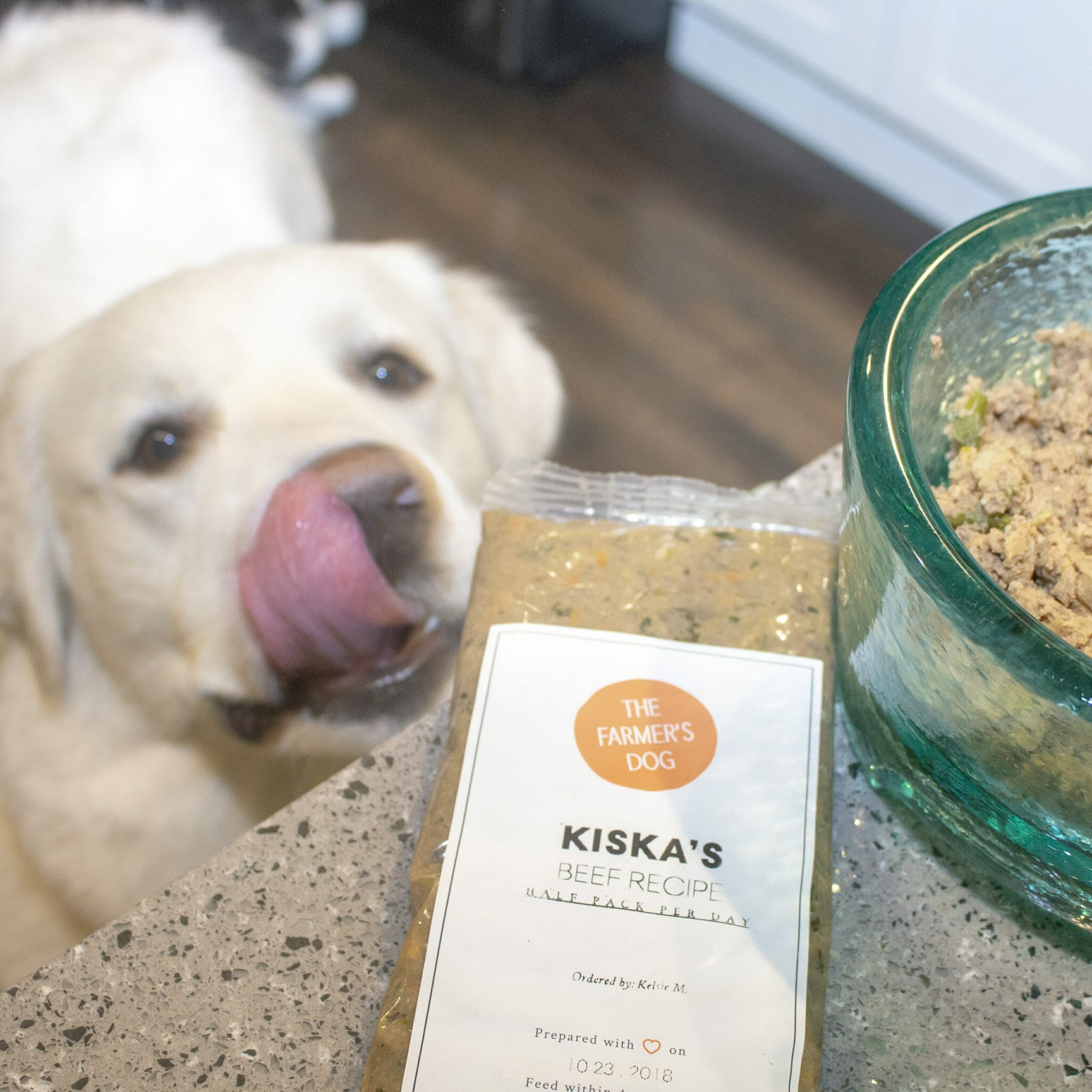 This can vary widely depending on the type of food you feed your dog—dry, canned, homemade, raw, or a combination of these.
We spend about $250 a month on food (not including treats and chews). This is split between dry food from Only Natural Pet, homemade food from The Farmer's Dog and NomNomNow, and freeze-dried raw food from Dr. Marty.
The cost varies based on the time of year. Pyrs will naturally eat more in the winter and less in the summer.
But as far as giant breeds go, Great Pyrenees are cheaper to feed. They have slow metabolisms and don't need as much food as other giant breeds.
Grooming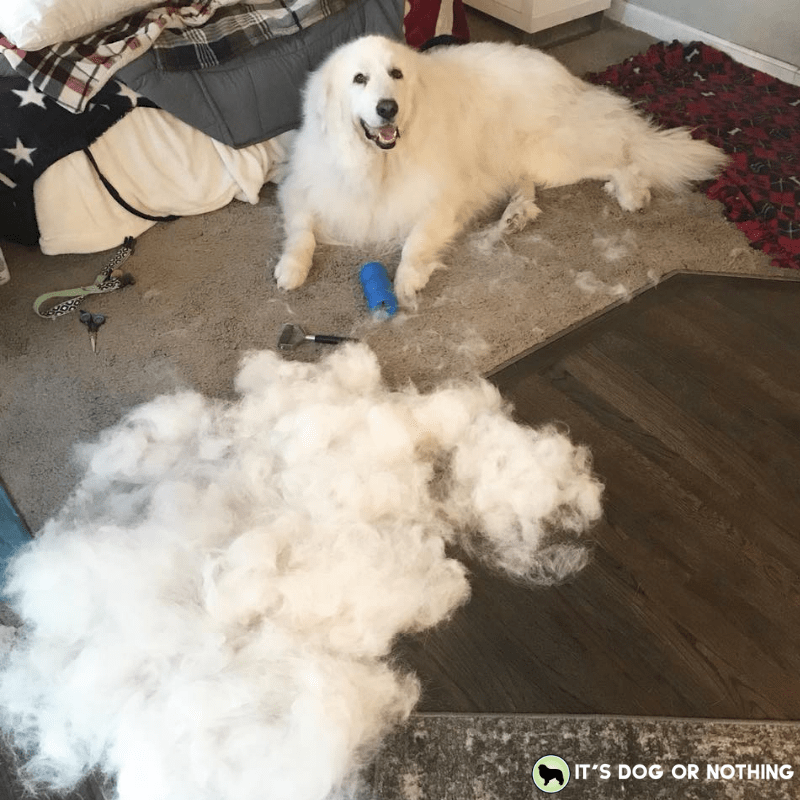 If you're going to take the DIY route, you'll have your initial costs—grooming table, rake, brush, shampoo, nail clippers, and more.
Don't forget the ears, teeth, and paws when you self-groom either!
Approximate start up grooming costs:
Total Cost: $299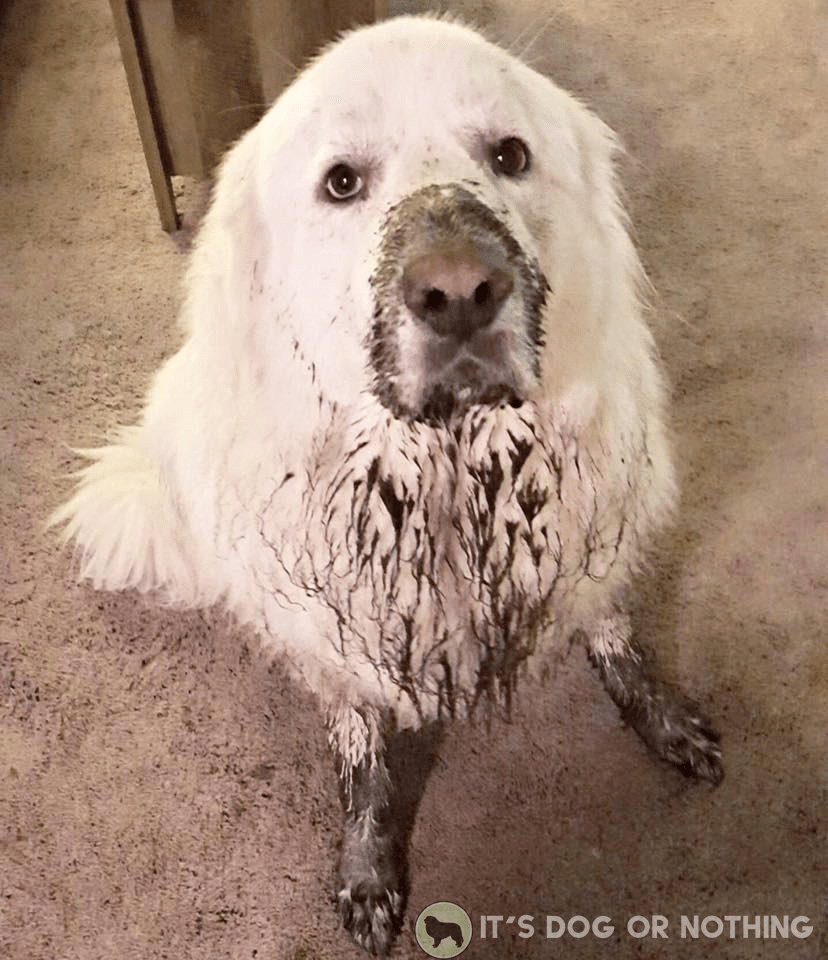 Other things you'll probably want to add for easy, effective grooming:
Total Cost: $102
That totals $401.
Many of these are recurring costs, so that should also be considered when determining your own DIY grooming cost.
If you're going to go to a professional groomer, anticipate about $100 per dog (and don't forget the tip). Of course, it depends where you go—a chain store versus a local groomer—but I anticipate about $300 when I take all three to the groomer.
They go, like, maybe twice a year 😉
I also like to have a professional groomer trim their grinch feet since I always end up giving them terrible bowl cuts on their feet.
Training
I highly recommend everyone attend a training class (or better yet, several) with their Great Pyrenees. Especially if you have a puppy—puppy kindergarten is extremely important.
And it's is 100% worth it—as long as you're attending class with a reputable trainer.
Group dog training classes vary in cost, but you should expect anywhere from $100 to $200 for a six-week course.
If you attend Puppy Kindergarten, Obedience 1, Obedience 2, and any other classes like rally, agility, or nose work, that cost will add up quickly. Especially if you plan on taking more than one dog.
Health expenses
If you're bringing home a puppy, you'll need to prepare for the initial shots like bordetella and rabies. Looking back on Mauja, Atka, and Kiska's puppy shots, it was about $75 per visit—and there were four of them.
Then you'll need to consider the cost to spay or neuter. The cost varies, but you can expect a spay to be more expensive than a neuter (it's a more complex procedure).
Some vets sell a "puppy package" which includes all the shots and spay/neuter in one price. If your vet does this, I highly recommend it.
I was quoted about $450 for Mauja's spay alone. We did the puppy package and spent $400 on all of her shots and spay.
The best part is that most don't make you spay/neuter by a specific age. We bought the puppy package for Atka and waited until he was older to neuter. It was a relief not to have that expense later on.
You'll also want to prepare for flea, tick, and heartworm prevention costs, depending on where you live.
I'd also include supplements—like salmon oil and joint support—under health expenses. These are two that I think every Great Pyrenees should be taking consistently.
Unexpected expenses
Last year, Mauja completely blew her CCL (cranial cruciate ligament) and needed TPLO (tibial-plateau-leveling osteotomy) surgery. The surgery was going to cost about $6,000—money we definitely didn't have to spend.
We would have figured out how to make it work, but I'm very thankful that we had pet insurance. We paid our deductible, and the rest was covered. One less thing to worry about in the midst of the crazy!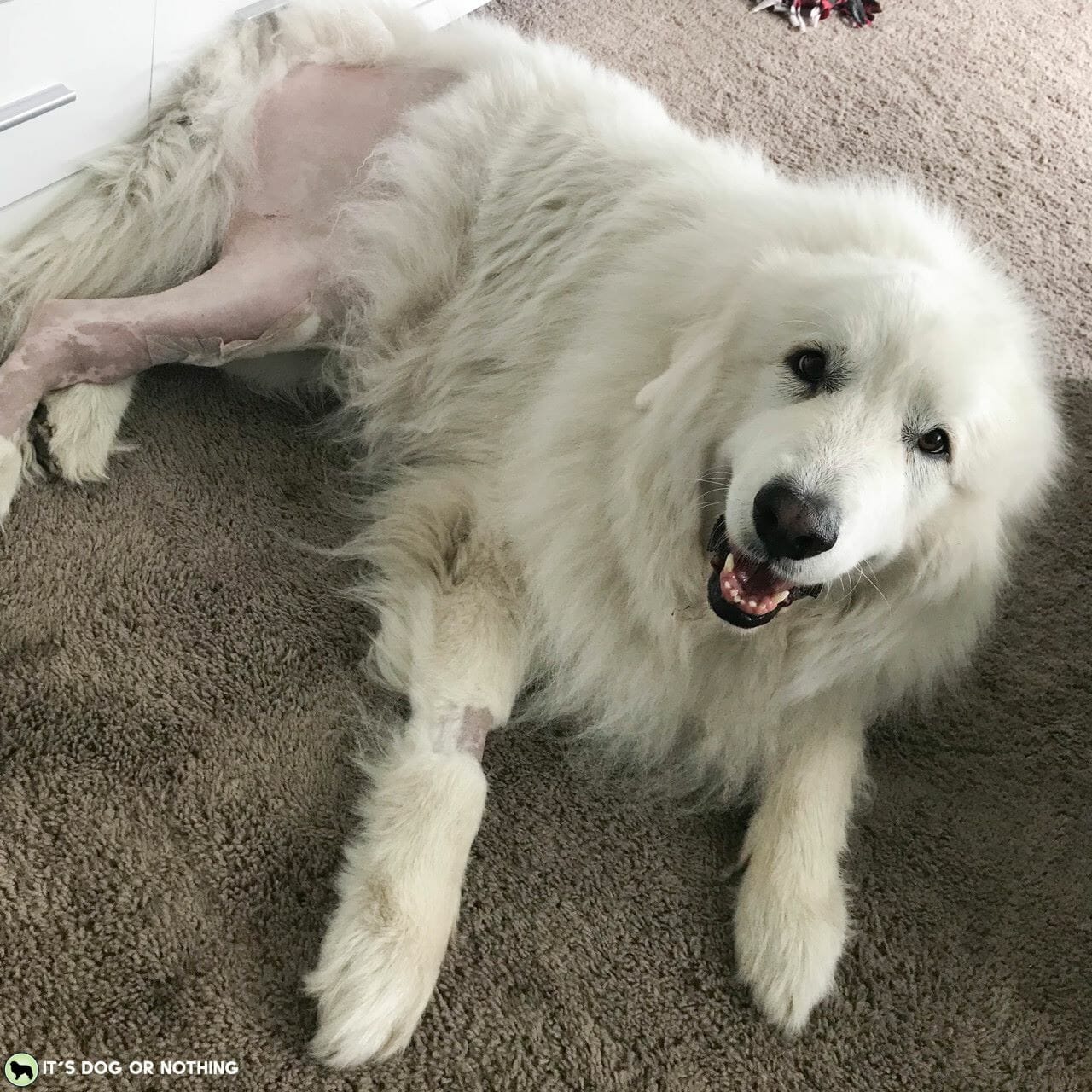 CCL tears are common in giant breed dogs. But you'll also want to prepare for the possibility of bloat, hip dysplasia, arthritis, and osteosarcoma—some of the more common health issues in Great Pyrenees.
Toys and chews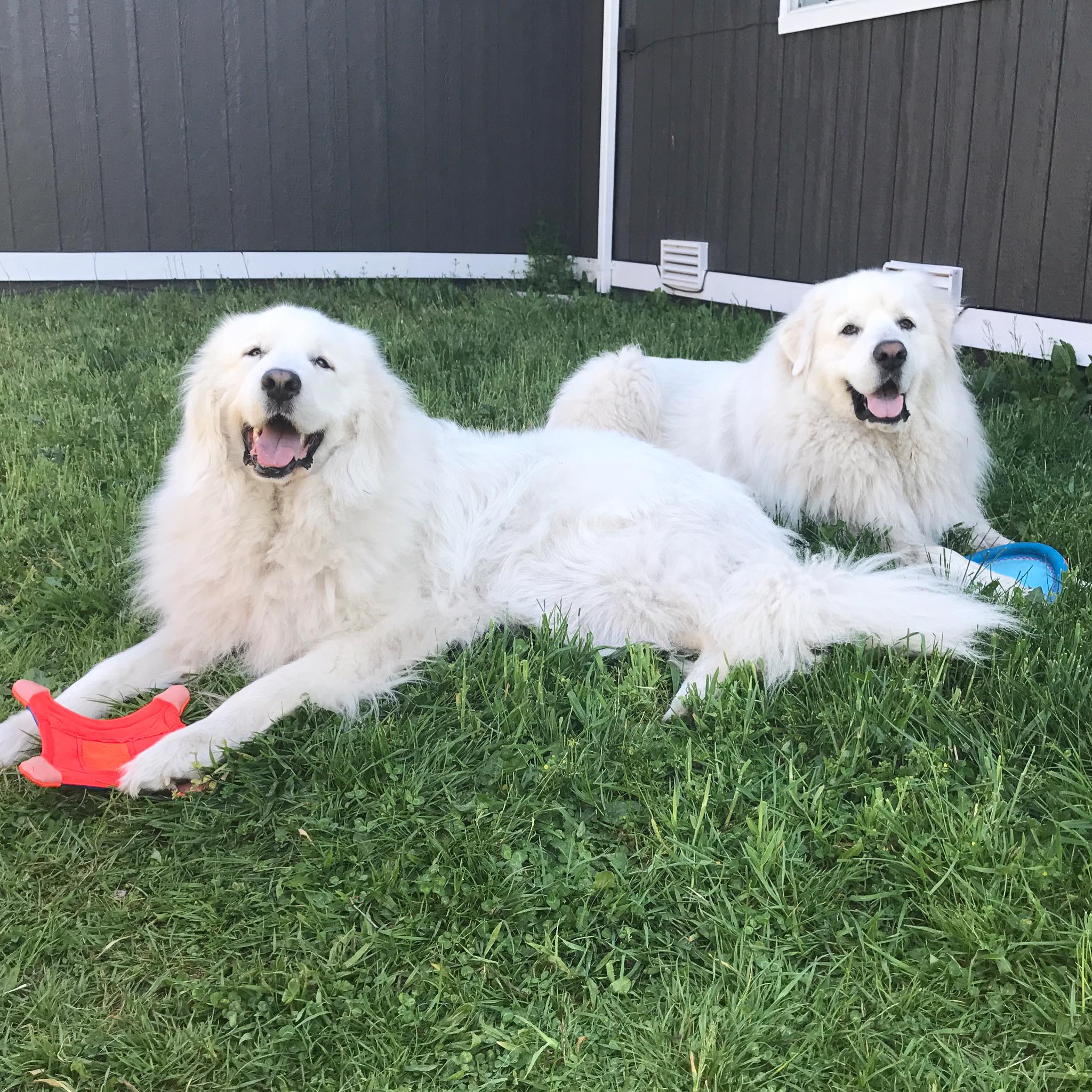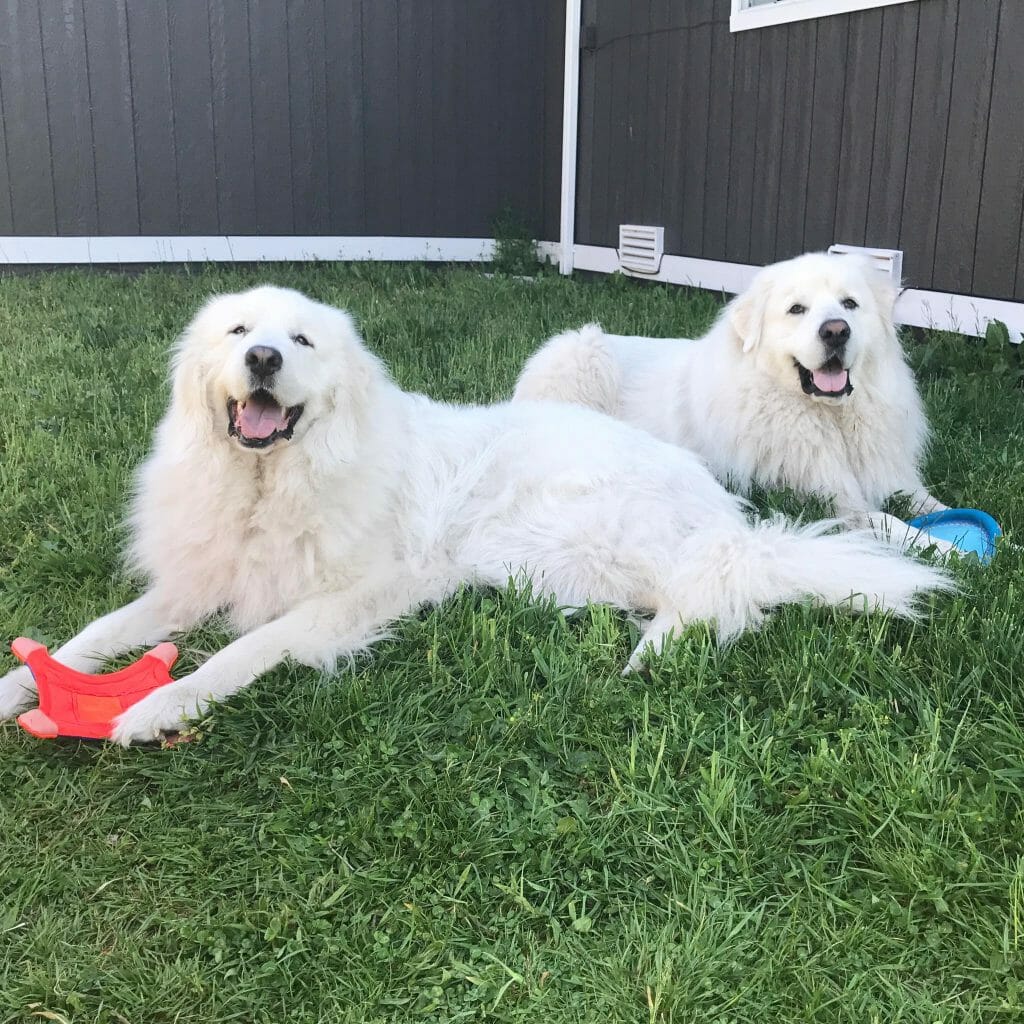 Pyrs can easily destroy any "indestructible" toy.
I think the last one we had was shredded by Mauja in about 10 minutes. But that doesn't mean we've stopped buying them toys!
Pyr life hack: Replace stuffing in toys with holes and sew them closed to make them last longer.
Some of my (and floof) favorites are:
Home and lawn repairs
Oh, Great Pyrenees. They're amazing, but there's a reason Mauja's nickname was "Little Monster" as puppy.
When Mauja was "in a mood," she used to stare at us while chewing the corner of the wall. This was usually because we told her she couldn't go outside.
So there was that damage to fix.
Plus, there's the muddy walls and paws, endless vacuuming, and faster wear and tear to your home.
Oh, and expect to need a new vacuum every 6–12 months.
Our yard is also a disaster. In Montana, the dogs had a digging box, which definitely helped. I just never built them one here in Washington. They will have one at our next house though!
A few things I recommend to help your home:
Boarding
In the vast majority of cases, you should plan to have a pet sitter come to your house rather than place your pyr in boarding. I do know a few pyrs that absolutely love it, but typically they've been going since they were babies.
Most pyrs don't do well in boarding. Why?
Because they're guard dogs. They're always listening, looking, and smelling for things that could be a threat. The constant barking and unfamiliar environment can be too much for your pyr.
I've known several pyrs to go "kennel crazy" after their family took a quick vacation. But I know that it can be insanely hard to find a good pet sitter.
We found one a few years ago who was amazing. She worked part time, so she was able to spend a lot of time with the pups. Plus, she was more of a homebody, so she wasn't going to come back to them at 3 am.
I wish I could fly her out to watch the dogs!
Since then, it's been a bunch of misses. The last one kept Kiska in her house (since she's so used to being with me) and did drop-ins for Mauja and Atka (and Indie).
At first, I got rave reviews about Kiska. Then after a few days, she was telling me things about Kiska that I never could have imagined.
And got mad at me when Kiska chewed a wall when I told her Kiska couldn't be left alone.
Kiska ended up breaking two teeth when she was kenneled (when she wasn't supposed to be). She also lost 20 pounds. At only 80 pounds to start, losing 20 in two weeks was insane.
And I do crazy vetting of any potential sitter. I think this individual thought she was prepared, even with all of my disclaimers.
It's not easy to leave them, and I absolutely hate leaving them, but sometimes, it's necessary. I recommend doing an overnight or a weekend trip as a test with your sitter to make sure everything will run smoothly.
Let's bring it all together
Dogs aren't cheap. And giant breed dogs definitely aren't cheap. But as long as you're prepared, they're 110% worth it.