This post may contain affiliate links. You won't pay a penny more, but you'll help keep It's Dog or Nothing running (websites are expensive!) and the floofs fed (they're even more expensive - as you well know) ;)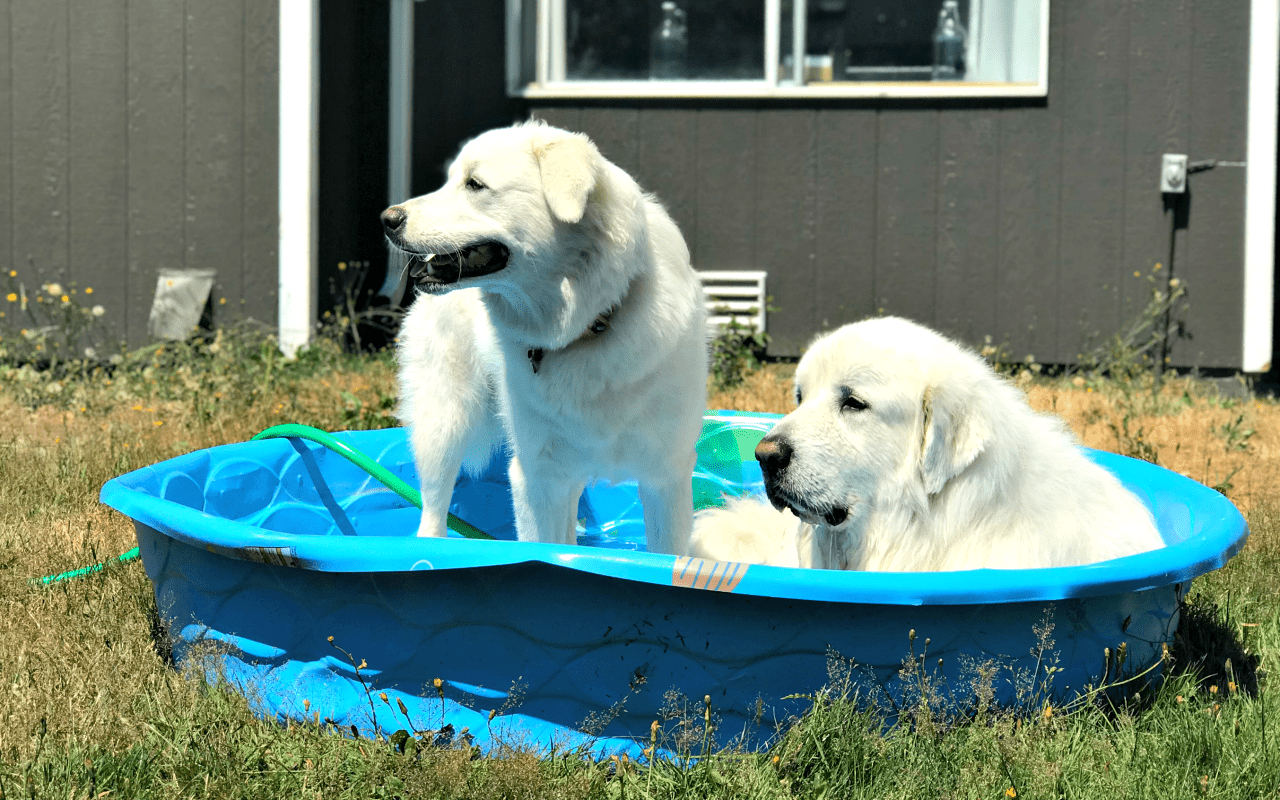 It has been in the 90s a lot this summer, which isn't normal for the Pacific Northwest, and the floofs have been hating every second of it. Frozen Kongs, baby pools, and cooling mats are my go-to methods for helping my three keep cool.
Here are 11 fantastic Great Pyrenees trying to keep cool and beat the summer heat.
How is your Great Pyrenees trying to keep cool this summer?