This post may contain affiliate links. You won't pay a penny more, but you'll help keep It's Dog or Nothing running (websites are expensive!) and the floofs fed (they're even more expensive - as you well know) ;)

No, Your Giant Breed Does Not Need a Prong Collar
Nothing hurts my heart more than to see a dog wearing a prong collar. I often wonder why the individual is using a prong collar on his/her dog. Oftentimes, it's simply a lack of knowledge or misinformation.
Prong collars are used far too frequently, especially when it comes to giant breeds. So many people believe that prong collars are the only way to control such a large dog. I am able to walk Mauja and Atka (who easily outweigh me) by myself without the use of prong collars, choke collars, or any other aversive. If I can do it, anyone can do it.
What Are Prong Collars?
A prong collar is a device that has fang-shaped, metal prongs and is worn around the dog's neck – much like a regular, flat collar. When the dog pulls, the prong collar creates a pinching sensation that causes the dog pain and discomfort.
Prong collars are a form of positive punishment. Don't let the word "positive" confuse you. Positive punishment means that a negative consequence occurs after an undesired behavior. You are adding (hence the positive) a consequence to prevent a future behavior. Another example of positive punishment would be receiving a speeding ticket after driving too fast on your way to work.
Prong collars can also be looked at as a form of negative reinforcement. For example, after the dog learns that pulling causes the collar to pinch, he stops pulling. The dog changes his behavior (pulling) to prevent an aversive stimulus (pinching).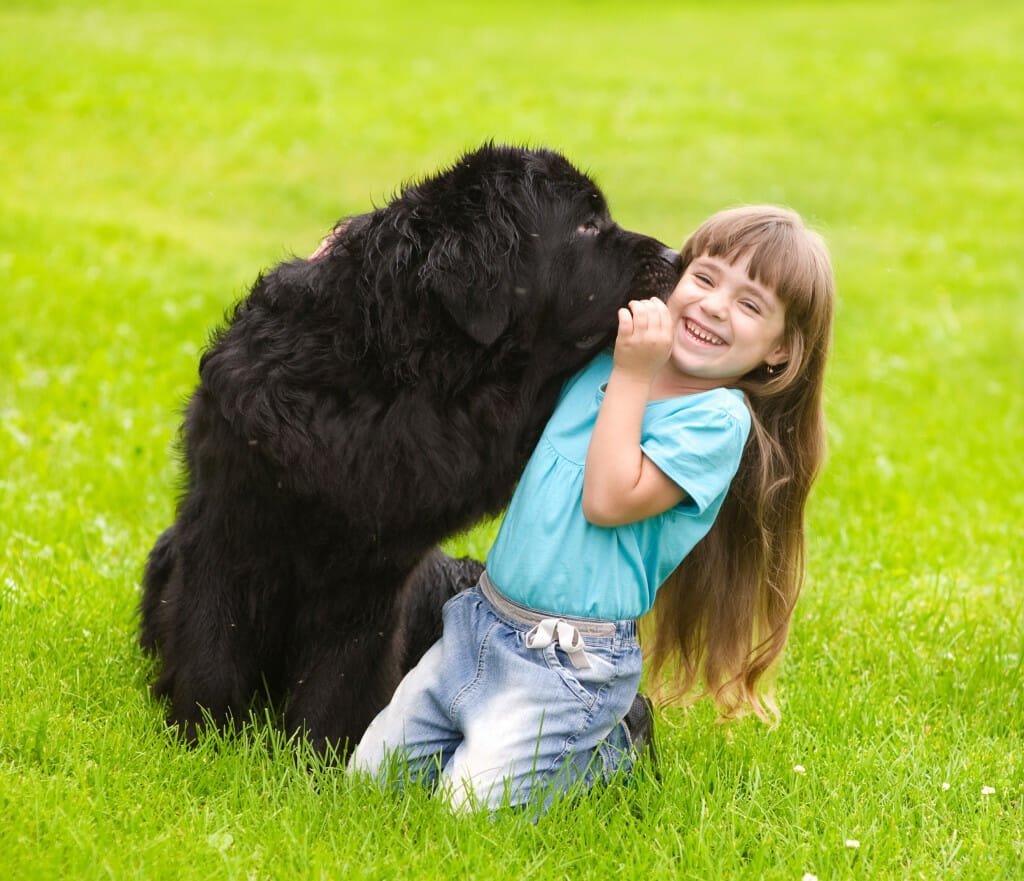 Consequences of Prong Collars
Studies have shown over and over that pulling and jerking of the leash (on any form of collar) is extremely harmful to the dog's neck and throat. Many dogs experience bruising on their neck and even eye damage. I see more puncture wounds in the dog's neck than I care to say.
Physical damage aside, there are mental/emotional consequences of utilizing prong collars. Perhaps you're struggling with your dog pulling toward other dogs while on a walk. Leash corrections don't do anything to address the root cause of the issue. They do, however, increase behavioral issues such as fear and anxiety.
Our first dog, Kaeto, had horrible leash reactivity. We learned that in his prior home he had received leash corrections for over-excitedly pulling toward other dogs. He began to associate strange dogs with the pain of the correction which led him to fear other dogs. Seeing a dog meant pain. Not a good thing.
My Dog Doesn't Act Like He's In Pain
This is one of the most common arguments for proponents of prong collars. Just because a dog doesn't show signs of pain or discomfort, doesn't mean they aren't actually experiencing it. Dogs typically have a high pain tolerance and won't show pain most of the time. This is especially true for Great Pyrenees. The Great Pyrenees not only has a high pain tolerance but doesn't let pain impact his job. It takes a very high-level of pain for a Great Pyrenees to react.
Another argument is that prong collars don't cause pain if they are used properly. This is completely and utterly false. If they didn't cause pain, they wouldn't work. Going back to positive punishment and negative reinforcement, either the dog is receiving an unpleasant stimulus or the pain is removed after doing the "right thing". Pain is involved either way.
My Dog Gets Excited When I Grab the Prong Collar
What does the prong collar mean to your dog? Does it means he gets to go for a walk or a car ride? Maybe he gets to go to the dog park. Your dog is associating these events with the prong collar. However, he's not excited to experience pain while out on these adventures.
No, Your Giant Breed Does NOT Need a Prong Collar
When Atka was only 3 months old, we had him in a puppy kindergarten class to work on the basics and on his socialization. The class had an adorable Saint Bernard puppy who was about one month older than Atka. They were the two biggest pups in the class, so they always had a great time wrestling together.
The owner was having a really difficult time working on loose leash walking with her Saint puppy. He would drag her into the building happily pursuing the closest person for pets, thanking them with copious amounts of slobber. After a few weeks, the trainer pulled out a bucket of choke and prong collars and selected one for the puppy. The owner seemed hesitant, but ultimately she allowed the prong collar. He wore it every week after that.
When Atka graduated puppy kindergarten, we decided to sign him up for basic obedience at the same location. Nick and I weren't completely fond of the trainers, but they had been letting us do our own thing (I was the only one using a clicker). Our options where we live are extremely limited, so we went with what we had.
When signing Atka up, the trainer asked if we had a prong collar and a leather leash. We didn't, so she started to head to the bucket of pain to grab one for Atka. Mama bear in me picked up Atka and told her absolutely not – she was not putting that on my puppy. We were not allowed to sign up for the next level obedience class.
There seems to be this idea that the only way to control giant breeds is through force. According to so many, giant breeds are strong, tough dogs that need to be put in their place so they don't take over. Maybe it's just me, but I don't want to train a dog that could easily take me down through force and intimidation. I would much prefer to have a dog that trusts me unconditionally.
There Are Other Options
A few weeks ago, I ran into a couple with an adorable, 7-month old Great Pyrenees. He was stunning, but obviously still in his bouncy puppy phase (remember, giant breeds don't mature until at least 3 years of age). I had to hide the horror on my face when I noticed the poor guy was wearing a massive prong collar.
Since I absolutely have to talk to anyone with a Great Pyrenees (we all know I'm obsessed), I approached them and we started chatting about their pup. They were in the collar aisle, so I asked if they had ever sought alternatives to the prong collar they were using. They said no because they were having great success with it. Their puppy was much more behaved in public. After discussing the dangers of prong collars and explaining their options, I was thrilled to see them leave with a Gentle Leader in hand.
No Pull Harness
No pull harnesses generally clip in front of the dog's chest rather than on the back. When the dog pulls, the harness gently steers your dog to the side which allows for more attention to be directed toward you. There are many brands of no pull harnesses available, but we've had great success with this Easy Walk Harness with Mauja.
Gentle Leader
The Gentle Leader is my preferred tool for training loose leash walking. I've used it on Great Pyrenees, Great Danes, Mastiffs, Newfoundlands, and several other giant breeds.
The Gentle Leader works much like a horse halter. When your dog pulls, the leader gently directs his head to the side. This allows you to steer your dog in the desired direction. While out on walks, Atka gets very excited when he sees other dogs. No treat is going to lure his snout around to look at me when he's highly stimulated. The Gentle Leader allows me to get his focus and then reward him for walking calmly.
The absolute most important thing to remember about the Gentle Leader, or any other head halter, is to not just shove it on your dog and go. Unless your dog is muzzle trained, he is not used to having something around his snout (just like when you first put a collar on a puppy – they're typically not happy!). The Gentle Leader comes with instructions to desensitize your dog to the sensation so he accepts it just like he would a regular collar. Do not skip this step. Proper training and desensitization are vital to your success.
Training: The Key To Success
Using the above-mentioned tools are great while training your dog to walk politely on a leash. However, it's important not to allow them to become a crutch. You really have to understand why your dog is pulling so you can successfully train loose leash walking.
There are many tactics and techniques for training loose leash walking. Rather than describe them all, here's a list of helpful articles:
For More Content
We're teaming up with Fidose of Reality and Budget Earth to take a stand against the use of prong collars. Head over to their sites to see what they have to say!