This post may contain affiliate links. You won't pay a penny more, but you'll help keep It's Dog or Nothing running (websites are expensive!) and the floofs fed (they're even more expensive - as you well know) ;)
What a week.
After visiting Nick's parents in Virginia, we made our way north to PA to visit my family and get some more wedding planning accomplished.
I don't recommend trying to be productive in a 2 1/2 day trip. It's rough! Thankfully, we were able to get everything done that we needed.
My parents' house was pretty much a fur explosion with over 400 pounds of dog.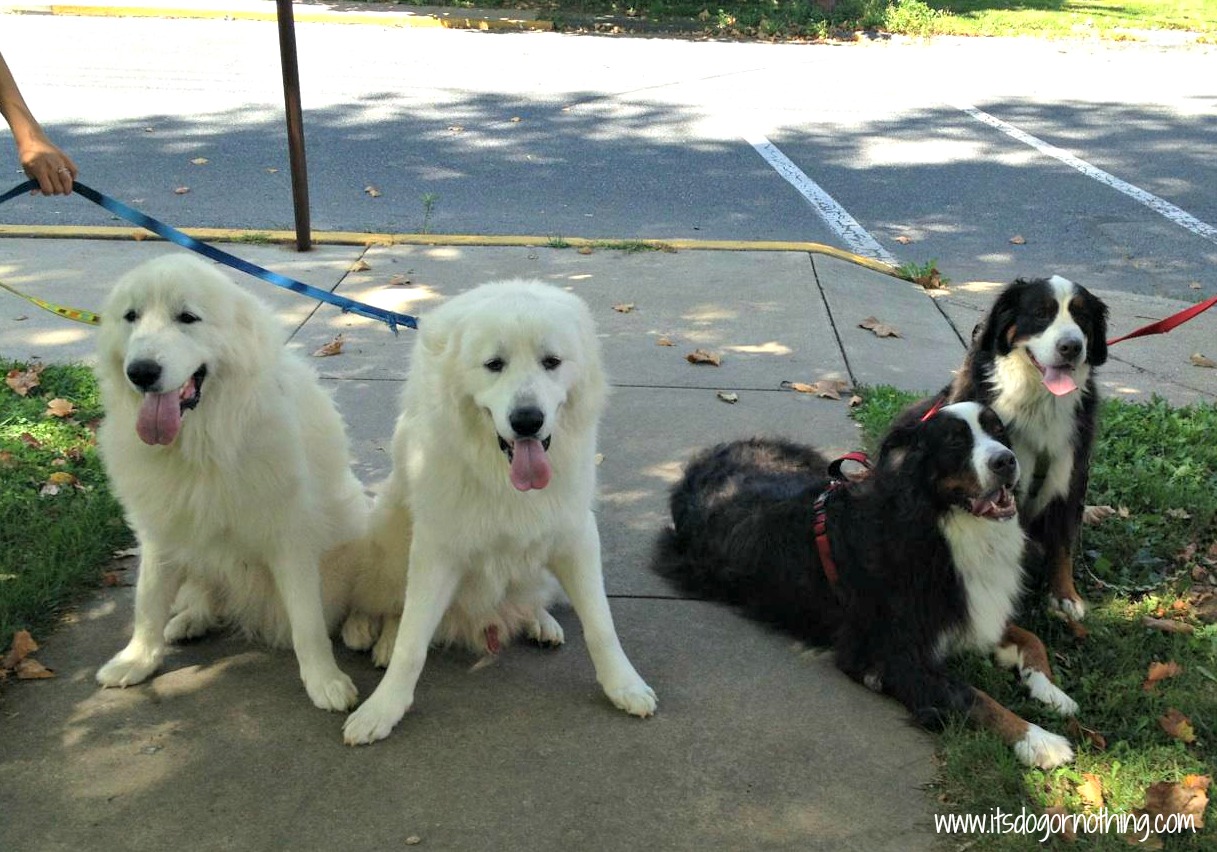 We were all a bit nervous to have the four pups together under one roof. We brought Mauja to visit when she was only about 3 months old and it didn't go so well. Nick and I really want Mauja and Atka to be a part of our wedding, so we had to give it another try.
I won't go into detail on the whole introduction process, but it was a success! Mallie and Kai were a little nervous around all the puppy enthusiasm, but everyone did an excellent job at regulating themselves.
For the most part, they chose to hang out in separate rooms, but they could all be around each other without any major issues.
They even sat together so nicely while waiting for their favorite treat. 'People food' is an extremely rare treat for Mauja and Atka, but all bets are off when gma is around!
That's the way it should be, right? 😉