This post may contain affiliate links. You won't pay a penny more, but you'll help keep It's Dog or Nothing running (websites are expensive!) and the floofs fed (they're even more expensive - as you well know) ;)
This time of year, we're constantly bombarded with images and reminders to bring our dogs in from the cold. I'm sure you've heard the phrase, "If you're cold, they're cold. Bring them inside".
Most of the time, this is absolutely true.
I lose my mind when I see dogs outside with hardly any fur and holding their freezing paws in the air. Those dogs need to be brought inside.
What if they're not cold?
I have to chuckle when I see a double-coated breed on one of those images. I imagine the countless number of times the owners tried to bring their pup inside until they finally gave up.
I often hear the same comment from many other owners of double-coated dog breeds: "Someone lectured me for letting my dog outside in the cold weather."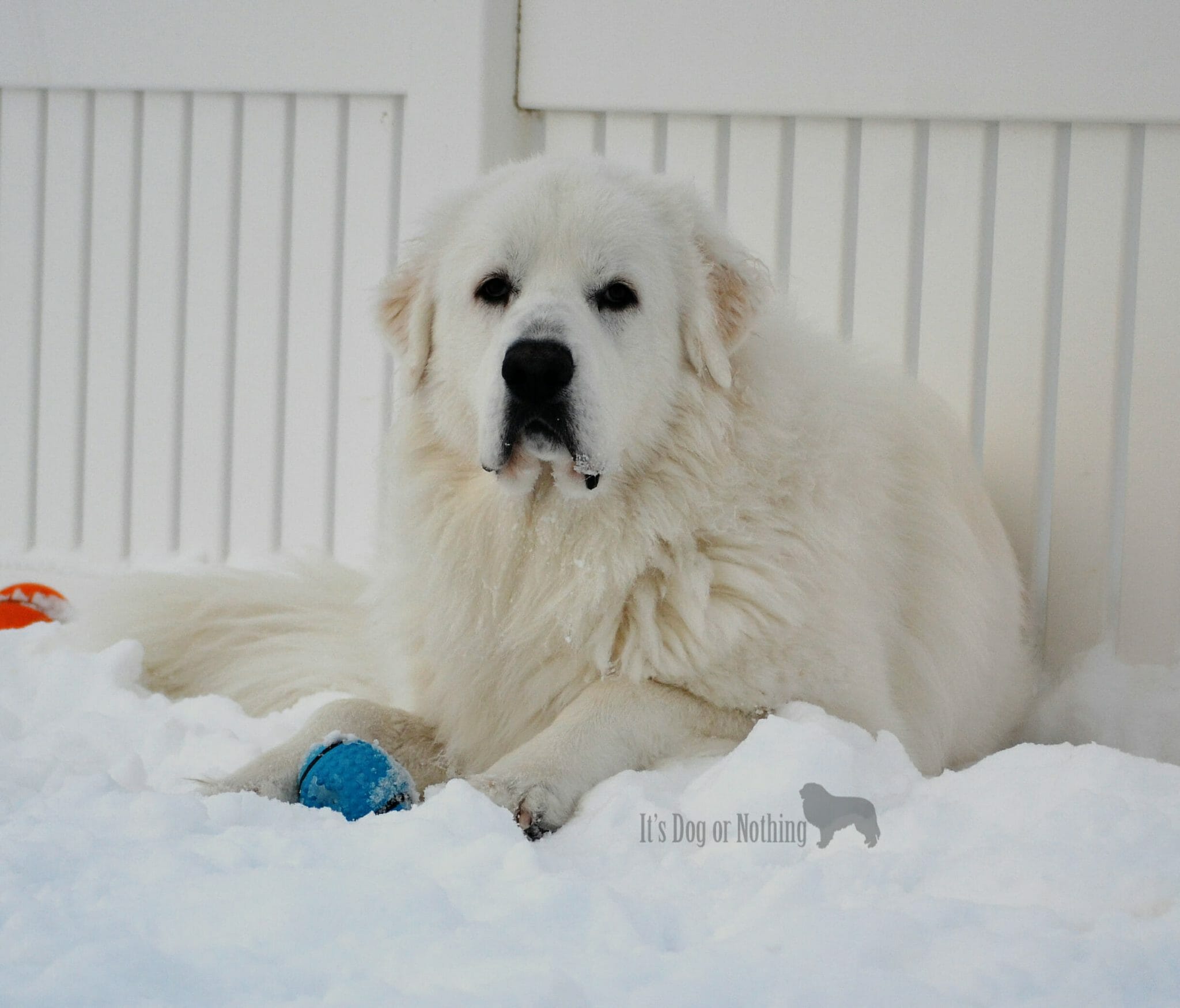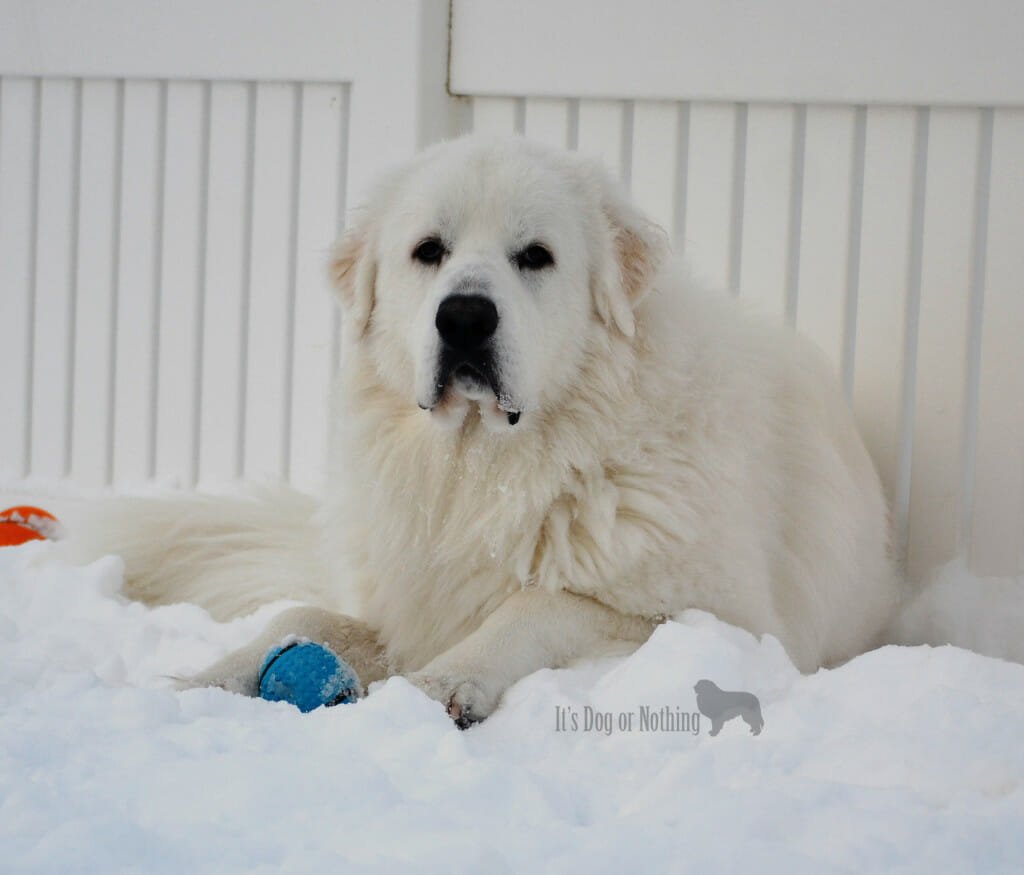 Double-coated breeds have the thick, double coat for a reason. For example, the Great Pyrenees was bred as a livestock guardian. The livestock guardian breeds never leave their flock, so they remain outside year round. These dogs have shelter, but often they chose not to use it.
Why?
They really don't need it.
As the weather turns colder, pyrs blow their light, summer undercoat for a thick, winter undercoat. Pyrs also have very thick fur between their paw pads to protect against frostbite. When I can actually force them inside, they chose to relax on the cold floor by the drafty door to keep cool. We even keep the house a bit on the chilly side to ensure their comfort!
Next time you see a double-coated breed outside in this freezing weather, remember this video. Then chuckle at the poor owner that has probably been doing this every 10 minutes for the entire day until finally having to force their fluffies inside 😉